How Children Learn With Us
Our supplementary school is called Orot which in Hebrew means 'lights' because our children are the shining lights of the future of this community.
We accept children from Reception through to Year 6.  We meet on Sunday mornings during term time from 9.45am -12.30pm. We begin each morning with assembly which is an important start to our day and brings us all together as a community. Break-time also offers our children the opportunity to socialise while enjoying organised activities and games.
Enquire Here
Orot Dates for Terms 1-3 2023-24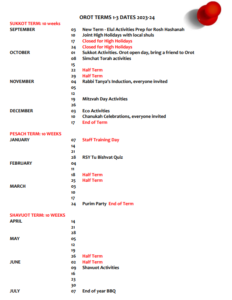 Fun Hebrew Lessons
We have Hebrew lessons every week that gradually builds the children's confidence in the Hebrew they will need for their Bar and Bat Mitzvah celebration and to participate in services.  We use interactive technology and fun methods to teach, far removed from the perception of 'cheder' teaching. All our classrooms have interactive smart TV's which are put to good use every week.
Choice Of Jewish Studies
Our Jewish Studies is taught through projects; children choose a project from a selection that they will study for one and half terms. Over the academic year they will study two topics in depth.  Topics are chosen by the children at the start of the year through taster sessions.  Recent projects have included 'Jews Around the World', 'Israel It's Complicated', 'The Play of the Diary of Anne Frank', 'Caring for the Environment', 'Taste of Torah' and the 'Jewish Year Through Art'.  We also celebrate festivals and other significant events like Mitzvah Day usually all together and with the community.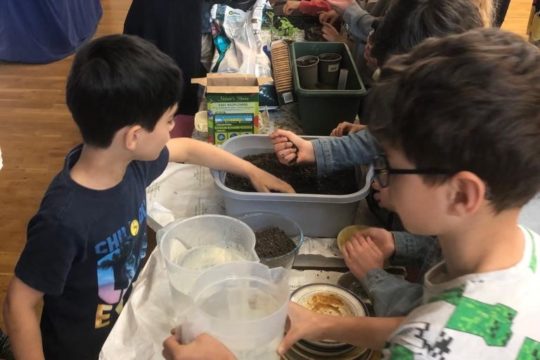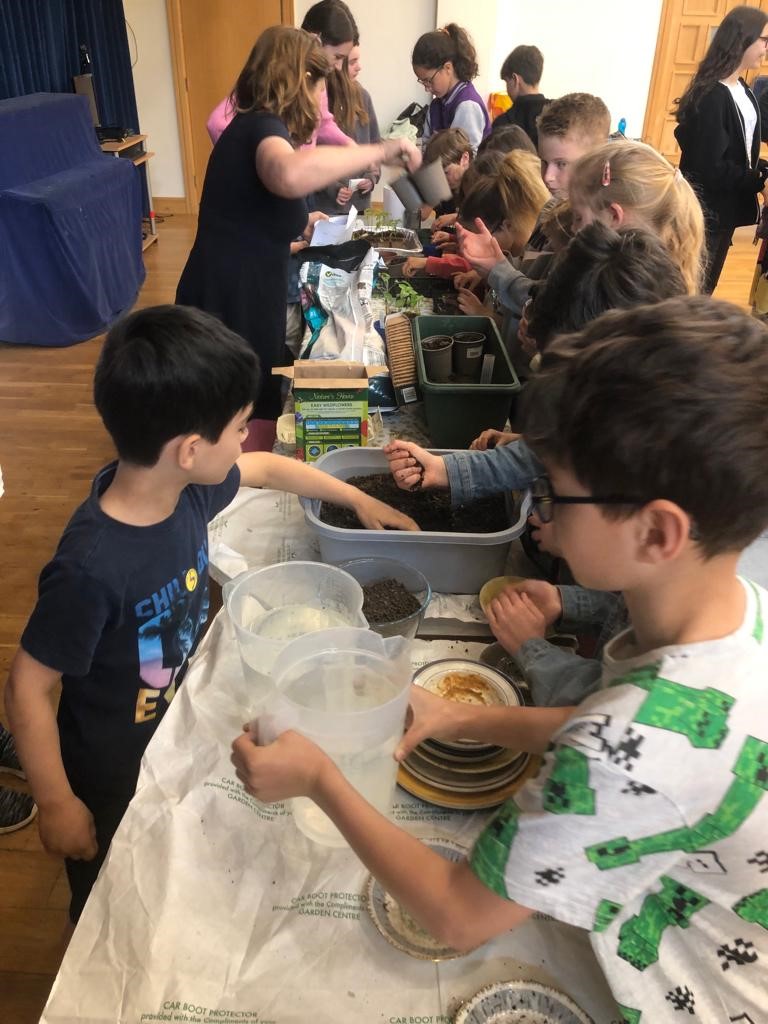 More Than Classroom Learning
The vision of Orot is to build knowledge, confidence and pride in being a modern Reform Jew; to build a sense of kehillah (community) through nurturing friendships; and teaching our children to be caring individuals who warmly welcome all children, whatever their faith, ability or background.  We will do this through interactive, dynamic teaching and learning and activities including drama, cookery, art and discussions.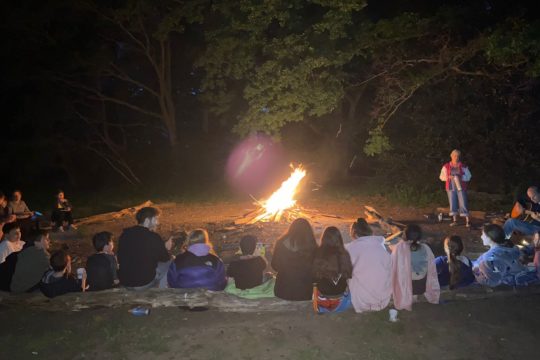 Non-'School' Related Family Events
Apart from Orot and Bar/Bat Mitzvah classes, which gives us the opportunity to get to know some of our children in the EHRS community, we want to get to know all our families with children and to build a sense of kehillah,.  One of the ways we do this is by offering non-school related, fun events through the year.  Many of the children at EHRS go to Jewish Day school; these events offer something different to what they experience at school and are open to all of our families with children.
If you are thinking about sending your child to Orot, you are very welcome to come to visit us and your child to join a class to try us out. If you want to know more about what else we offer our families, sign up for Our Week Ahead (OWA) emailed out every week, look out for the bi-monthly Le'Dor Va'Dor community magazine, check out our website, or contact any of our rabbis or Marian Cohen, we are always happy to talk to you and welcome you. We want you to feel at home at EHRS.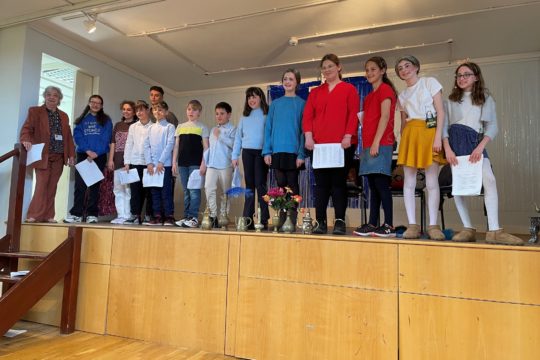 Student performance of 'Three Sisters'
On Sunday 30 April 2023, students of Orot performed 'Three Sisters' a play written by their teacher, Laurence Stein, based on the book of the same name, written by Heather Morris who wrote ' The Tattooist of Auschwitz'.
Three sisters is the true life story of Cibi, Magda, and Livi who survived the atrocities at Auschwitz, made a life for themselves in Israel, married fellow holocaust survivors, and in the case of Magda and Livi, went to work for Vera Weizmann, the wife of the first President of Israel.
The play focussed on the life of the sisters after the holocaust and how Heather Morris learnt about their experiences.
Laurence Stein said, " It is so important that children at religion schools learn about the atrocities of the holocaust, but it is also imperative that they learn that a number of Jews did survive and went on to make a valuable contribution to society.  The students took the subject matter really seriously and maturely, performed the play responsibly and sensibly and were a credit to their families and friends as well as other members of EHRS who came to support them".
Safeguarding & Child Protection Policy
EHRS has a moral and legal obligation to ensure that, when given responsibility for children and young people, staff and volunteers provide them with the highest possible standard of care.
EHRS believe that children and young people have the right to be completely secure from both fear and the reality of abuse and we are committed to safeguarding and protecting all children and young people in our care from harm.
Join In
We have so many wonderful events, groups, and services on offer for the whole community, including our incredible Together Groups which bring people with similar interests together and help build relationships.
From birth to age 100+, we have something on offer for you.
So please roam our website and jump on in!