Nagila, which means "rejoice," is the excellent and highly praised nursery of EHRS
We are delighted to announce that we now offer extended hours in a newly refurbished space.
Monday – Thursday 7.45am -5.30pm
Friday 7.45am – 12.00 noon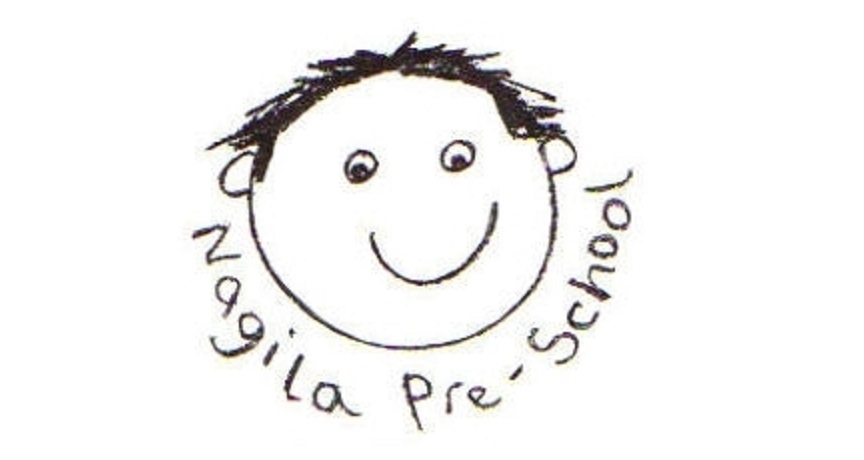 Nagila Pre-School
At Nagila we offer a safe, secure and stimulating setting in which pre-school children are free to develop to their full potential, in a friendly and nurturing environment. The school is purpose built with its own secure outdoor play areas, which are used daily to give the children space to move and learn. We provide a developmentally appropriate curriculum which encompasses the Early Years Foundation Stage Curriculum as set down by the Department of Education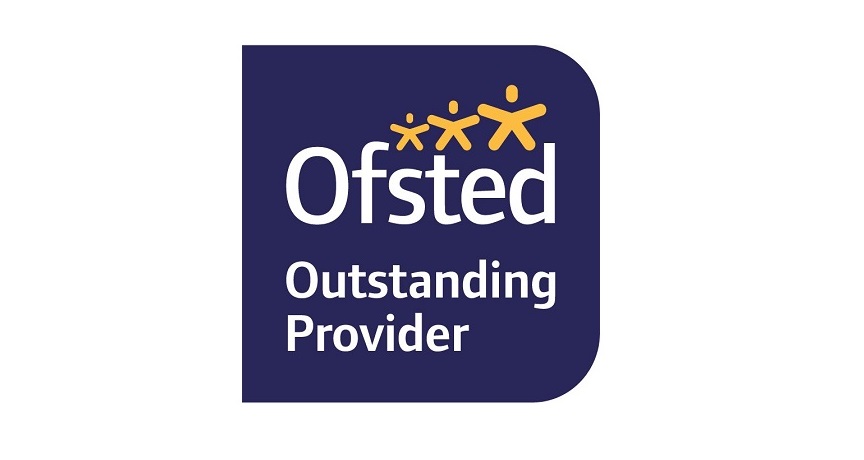 Ofsted Outstanding Provider
We are very proud that we have been judged an 'Outstanding' setting by Ofsted in our last three Ofsted inspections - 2010, 2016 and most recently in March 2019
Early Years Foundation Stage
The Early Years Foundation Stage covers the ages 0 – 5, and continues through the Reception Year at full time school, which prepares children to move onto Key Stage 1 when they reach school age. Research shows that children who have attended pre-school are at an advantage in school work when they are tested at the age of seven.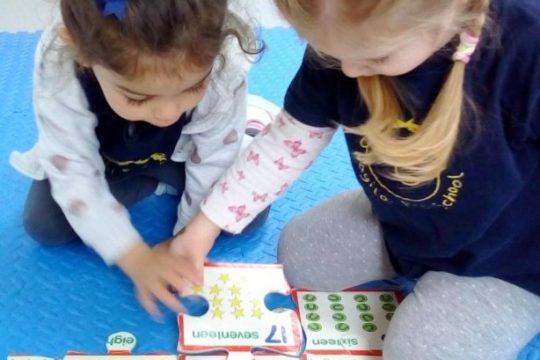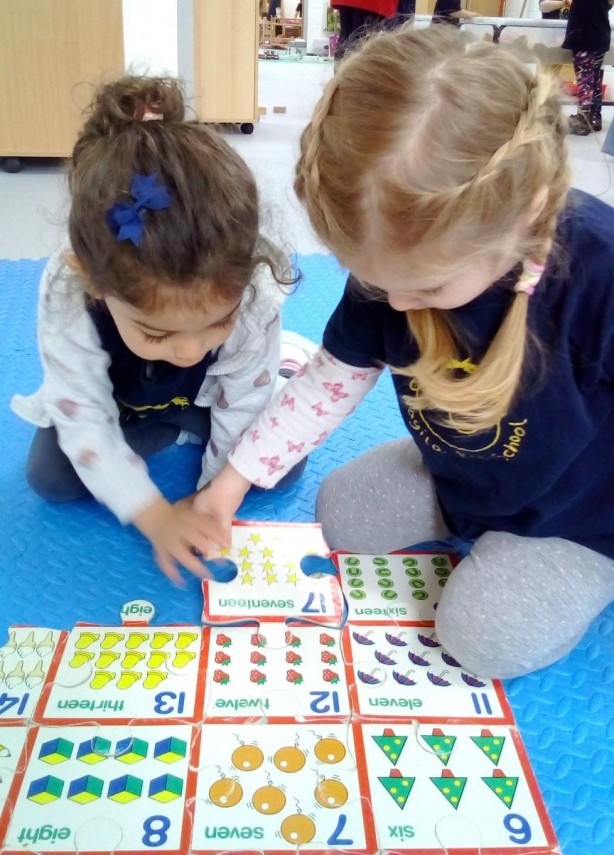 Seven areas of learning covered
Three prime areas of learning:
Personal, Social and Emotional Development
Communication and Language
Physical Development
Then four specific areas of learning build on the prime areas:
Literacy
Mathematics
Understanding the World
Expressive Arts & Design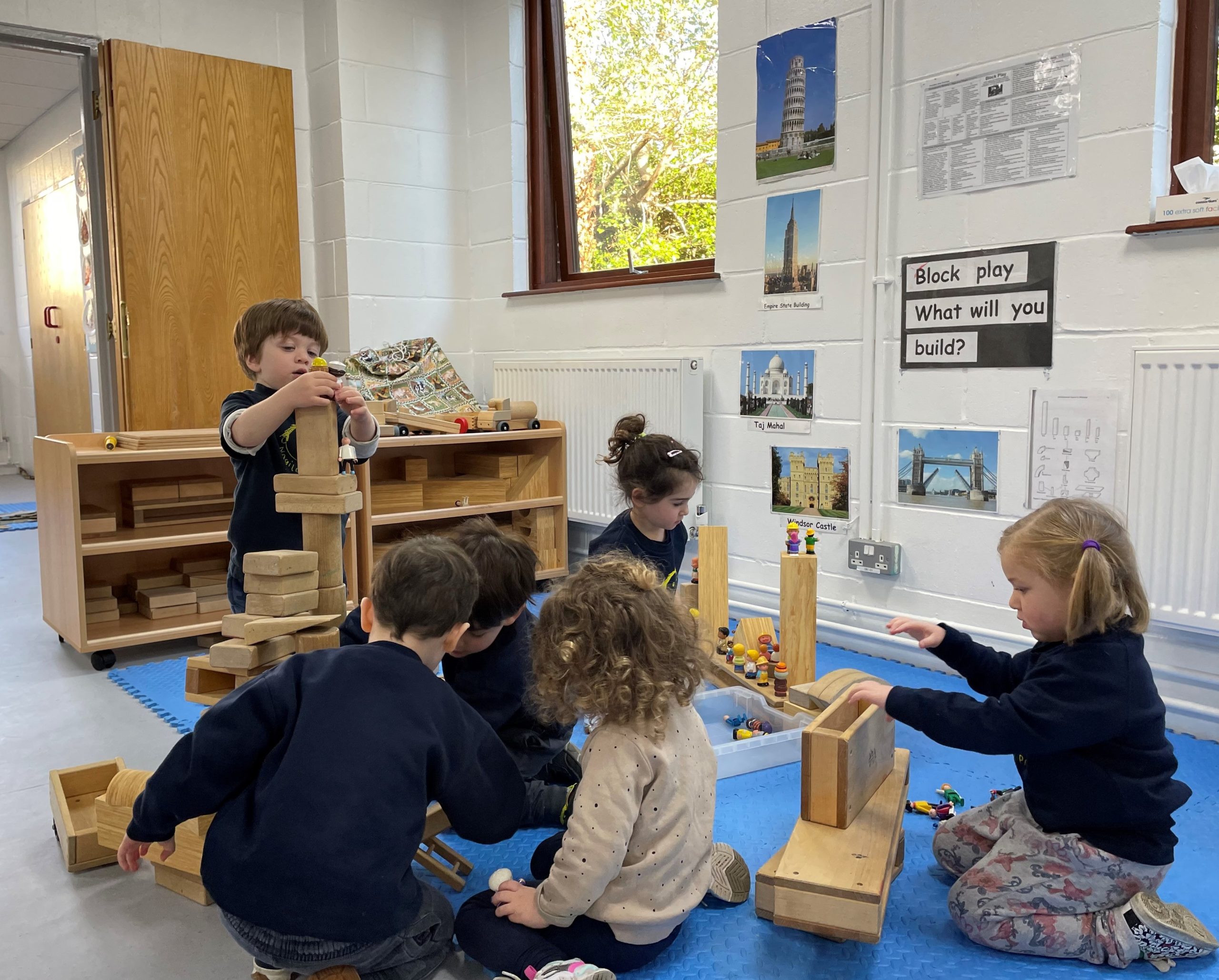 Learn Through Play
We provide a range of stimulating materials and activities
Activities include water, sand, clay, painting, singing, drama, nature, cooking, dancing, musical appreciation, woodwork and crafts, which are all provided on a regular basis.
Letter and number work form part of everyday activities and routines, which helps to develop the children's understanding of numeric concepts and literacy skills.
For older children these areas are also addressed more formally to cover early mathematics and pre-reading and pre-writing work.
We encourage the children to be kind and helpful to other children, and to be creative and active themselves. We aim to prepare children for their entry to primary school so that they leave us as confident, happy children, keen to learn and absorb knowledge, and socially ready and mature to fit into the new social group at their school.
Parents are considered partners and recognised as the most important educators of their own children.  Children's progress is regularly monitored and discussed with parents who are invited to join us for regular events such as Shabbat, Seder, Chanukah and end of year parties.
Jewish Heritage
The children's awareness of their Jewish heritage is encouraged in a number of ways.
They learn about all the major festivals with activities centered on songs, food, and varied craft activities, such as making Challah for Shabbat, matzah for Pesach, Simchat Torah scrolls and puppets for Purim
We have regular visits from all the EHRS Rabbis who love to spend time with the children.
We end the week with a Shabbat celebration, often including a weekly outing by the Shabbat Ima and Aba to buy the challah
The children enjoy visits to the local shops and other places of interest
Visitors are also invited in to Nagila to talk about what they do at work
We have our own t-shirts and sweatshirts available from the school
Our Staff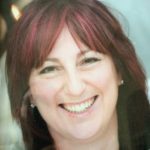 All teachers hold recognised Early Years qualifications and are led by an Early Years Professional (EYP).
Recent research (by The Effective Provision of Pre-School (EPPE) Project) has shown that one of the key indicators of the quality of childcare is the qualifications held by staff.
Our dedicated teachers promote the learning process by actively listening to and observing the children.  They enable opportunities for discovery and problem solving, guide and document the learning process, nurture individuals and relationships and help to build a sense of community.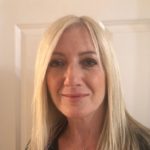 Milissa Seiler MA – Head Teacher (pictured top)
Susannah Shackleton – Deputy Manager / Setting SENCO (pictured bottom)