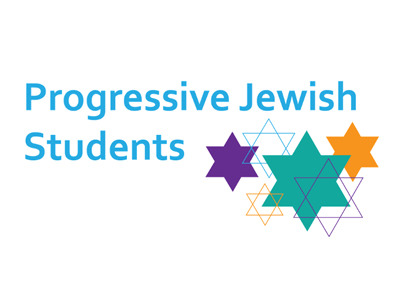 Progressive Jewish Students
PJS
Are you looking for an opportunity to continue to connect to your Judaism while away from home?
Progressive Jewish Students (PJS) gives you that chance to connect in multiple ways, whether it is for our led Shabbat Services, lunch & learns, career progressions, social gatherings or so much more. There are opportunities for you at PJS.
Progressive Jewish Students is a joint venture of Reform Judaism and Liberal Judaism, with Student Fieldworker Adi and Chaplain Rabbi Anna.
The Progressive Jewish Students team offers educational and religious support for Progressive Jewish university students, as well as rabbinic and pastoral care and connections by our Student Chaplaincy. Progressive Jewish Students support students in building a vibrant Progressive Jewish life on their university campus, including egalitarian initiatives in order to empower everyone to engage with their Judaism. This includes: Student packs in the mail, Job Opportunities, Funding, Shabbat Services & Chaggim, Post University Opportunities, CV Workshops, Guest Speakers, Support and Resources from PJS and so much more!
Please don't hesitate to be in touch: info@pjsuk.org