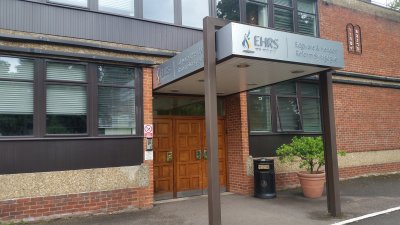 Edgware and Hendon Reform Synagogue (EHRS) is an inclusive, progressive, vibrant and welcoming holy community. Our Judaism combines a love of Jewish tradition with love of community. We are enthusiastic to innovate so that Judaism enhances life in today's world and we are committed to care for all our generations.
EHRS is a community centre for all ages. It is a place of prayer, a place of learning and above all a place for meeting great people. We are delighted to offer a huge range of Synagogue services and activities to bring people together of all ages. These include Nagila, our early years nursery; Orot, our religion school which includes an excellent programme for Bar and Bat Mitzvah; Youth Clubs and great activities for children during school holidays; Uniformed Groups; our Day Centre for the elderly, plus a wide range of adult education to build lifelong Jewish learning and social groups to connect us all.
Now more than ever, as we live through uncharted times, the synagogue is there to support people in different ways from online meetings for prayer, learning and socialising to community networks for support, mental well being and practical needs such as shopping.
EHRS is run by hundreds of eager volunteers together with an inspiring Rabbinic and staff team. What makes us a holy community is the friendly, caring, welcoming and purpose driven way we pray, learn, meet and work together.
EHRS' vision is to be a community which
offers a variety of activities aimed at meeting the diverse religious, cultural, social and educational needs of our members
supports its own members and works for the good of the local community, Israel and the world as a whole
is committed to Jewish learning, both for its own sake and that of the wider community around it
celebrates what makes Judaism enriching and relevant to the lives of our members
actively engages in interfaith dialogue and shows respect to others and their communities
upholds the teachings of Torah and works for equality, truth, justice and peace