EHRS Young Adults
Our Young Adults Programme continues with our monthly learning opportunity.
Activities are mostly on Zoom with the occasional in person meet up.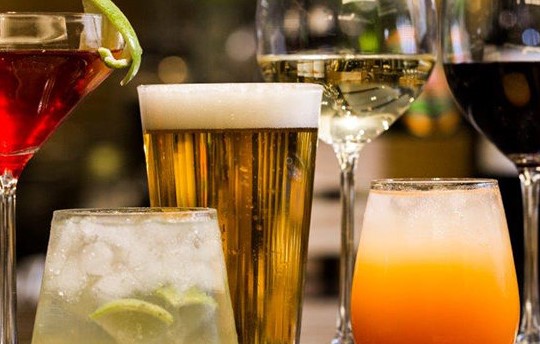 Beer & Shiur
Join our monthly Young Adults opportunity to learn together at our Beer and Shiur, occurs on Zoom with the occasional in person meet up.
Coming up:
Wednesday 10 May, 20:00
What does it mean to walk the Omer with intention? Why do we traditionally count the days from Pesach to Shavuot and how can we make it more meaningful. Join Rabbi Debbie over Zoom.
Wednesday 14 June, 20:00-21:30
In Person
Gonzo Judaism – What if we turned Judaism upside down? During his Sabbatical Rabbi Mark read a fascinating book, 'Gonzo Judaism' by Rabbi Niles Elliot Goldstein, where he argues that most conventional Jewish institutions are out-of-touch and have relied too much on nostalgia, guilt, and fear. He challenges Jews to adopt the "gonzo" spirit, the rebellious risk-taking attitude, and to take creative, innovative steps to reshape and revitalize contemporary Judaism. Is he right that we need radical change for our future as a people? Join Rabbi Mark at EHRS to argue it out over good beer and good food!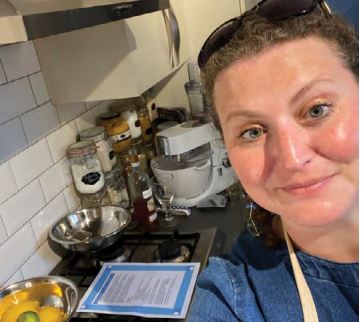 Cookalong's
Join our monthly Cookalong's where we create delicious treats together with all different types of foods. Occurs on Zoom with the occasional in person meet up.
These cookalongs are open to all.
Wednesday 24 May, 19:00 in person at EHRS
Shavuot Cookalong: Join Jewish Domestic Goddess Denise Phillips for a live demonstration & cookalong. Denise will be giving you the chance to improve your kitchen skills whilst offering some healthy & economic alternatives to anything you can get on "DeliverJew"! The menu includes olive & cheese bread swirls & mini raspberry cheesecake, and some 'cheesey tips' for the best cheesecake. £10 per person and promises to be a delicious evening. Please click here to book.
To register for our cookalong's and receive the ingredients list, go to www.ehrs.uk/togethergroups and scroll down to find the group.
Join In
We have so many wonderful events, groups, and services on offer for the whole community, including our incredible Together Groups which bring people with similar interests together and help build relationships.
From birth to age 100+, we have something on offer for you.
So please roam our website and jump on in!