Perry Newton - Community Director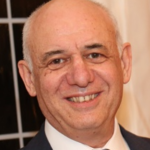 Perry joined EHRS (or EDRS as it was then) in 1986. He has held many voluntary roles including Senior Warden, Council Member, Honorary Secretary, Asst Treasury, Vice Chair and temporary chairman. He ran his own IT company for many years specialising in Internet and Web developments. Having semi-retired, he was synagogue manager at Sharei-Tsedek North London Reform Synagogue for eight years and then joined EHRS in 2016 as Community Director. He is married to Linda, who is a medical secretary.
Martine Allen - Office Manager and PA to Comm. Director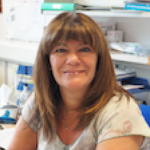 Martine has had a connection with EDRS and now EHRS for most of her life, as her parents have been members for many years, and joining in her own right with her husband. Their children went to Sunday clubs and their son then went on to be a summer scheme leader before going off to university. Martine started work at EDRS in December 2013 as part of the Administration Team, to say that her job is varied would be an understatement as there are never two days the same. She enjoys working for the synagogue and being part of the community. Out of her working hours she enjoys socialising with friends and family, keeping fit and enjoying life.
Rochelle Franks - Reception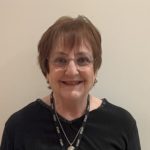 Rochelle is originally from South Africa and has been living with her husband in the UK since 2012. They are now British citizens and enjoy the lifestyle here very much. Rochelle has been working at EHRS since 2016 and enjoys the position of receptionist, meeting new people and keeping busy all day. Developing strong relationships is the foundation of everything she does, both professionally and personally. Outside of work, she is keen on sewing, cooking and meeting up with friends. Rochelle has three daughters, who live in Sydney, Auckland and one thankfully who lives here in the UK. They each have two children, and Rochelle and her husband were very excited to travel to Australia and New Zealand in October 2019 to celebrate their grandson's Bar Mitzvah and granddaughter's Bat Mitzvah. This was the first time in 10 years that the whole family were all together. Her favourite TV show has been Shtisel and I look forward to another series.
Karen Hanson - Administration Assistant

Karen is an Administrative Assistant to the Office Manager and has had many years' experience of working in an administrative capacity, including for various schools and Oxford Brookes University. Karen has two grown-up daughters and a grandson who live some distance away, but tries to see them as often as possible.
June Lewis - PA to Rabbis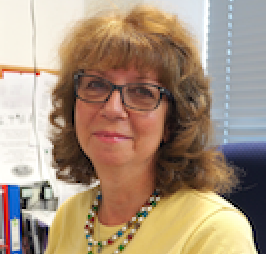 June is PA to the rabbis which is an incredibly interesting and challenging position. Previously she worked for 26 years at the Sternberg Centre, the Head Office of Reform Judaism in various roles, assisting many if not all of both Liberal and Reform rabbis. June is a member of the United Synagogue, but if says if she had to choose another synagogue, EHRS would be top of her list. She loves the services at EHRS and the activities on offer. Her passion and interests are largely family, especially her grandchildren Ella, Harry and Sadie Rose. Sadie is named after June's mother Rose passed away having lived to be a remarkable 100 years of age. June's interests include reading, music, and creative writing be it in a small way. She is writing diaries for each of my grandchildren who may or may not read them when they are older. She also has a granddog Alfie but he doesn't have a diary.
Ros Warshaw - Finance Assistant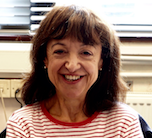 Ros's family became members of the Synagogue in 1992. Her children joined the Religion School at various stages, both sons having their Bar Mitzvahs at EDRS, and her husband was also employed there for many years. Ros started working at EDRS in 2003 and has undertaken a variety of part-time roles in both the administration and accounts departments.
Rosalinde Bloom - Membership Officer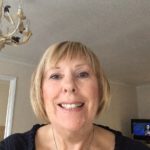 Rosalinde's working background has been very varied, including P.A to the Principal of a London University, Director's P.A. and Events Manager for a Housing Association, Customer Liaison Manager for a frozen food company and later for a large department store chain. Before the merge of the two synagogues in 2017, she had worked at Hendon for 20 years as Synagogue Manager and Marriage Secretary. Having a much smaller staff at Hendon, her role encompassed all sorts of responsibilities including supporting couples approaching marriage, supporting those sadly bereaved and managing general synagogue matters. It also gave her the privilege of working and supporting Rabbi Steven Katz, other associated Rabbis and various active synagogue committees. She worked alongside four Chairmen [one twice!] and was welcomed to the privy of many hundreds of Council and Honorary Officer discussions, taking minutes and keeping confidential files. She learned so much about synagogue life and the empathy that is needed working within the Jewish community and has enabled her to bring combined skills to her role here at EHRS dealing with all matters Membership. Rosalinde lives locally in Harrow Weald with her husband with whom she has two sons and daughter in laws, five adorable grandchildren and one fluffy white dog. She loves walking, particularly on Bentley Priory before work each morning and has completed five JNF fund raising Walks for Water in Israel. She actively fundraised for the British Friends of Israel War Disabled and with her committee colleagues, host a delegation of Israeli war veterans each summer. She also loves to travel, particularly cruising and to visit the theatre and cinema all as much as possible.
Bonnie Lemer - Marketing, Communications and Events Officer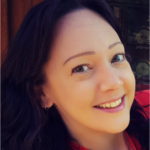 Bonnie says that 118 Stonegrove is an address that filled her childhood with so much joy and experience, and helped to shape her adulthood. Special friendships were established here for her and she is happy to say that many of those still exist today. She of course remembers it as EDRS, participating in the youth clubs and summer schemes as a young child, and taking to the Bimah to become Bat Mitzvah in 1994. She was trained as a junior youth leader; from there she decided to take that passion further and study Youth & Community Work at university, filling the role of Part Time Youth Worker in the Community Centre whilst she studied. Apart from her many years in the youth work sector, she has worked in healthcare, customer service management, and as the Community & Membership Administrator at Alyth Synagogue. Her role here at EHRS as the Marketing, Communications & Events Officer is constantly filled with creativity, and she thoroughly enjoys working within this, as she says 'her wonderful community.' In her spare time, Bonnie is a keen cook and baker, TV & film watcher, and animal lover.
Jinii Patel - Finance Assistant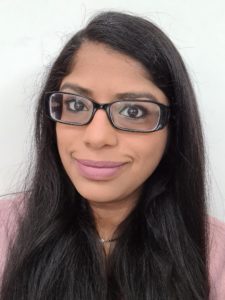 Jinii's main background is in optics, but after working in opticians for almost 15 years she decided that a career change was in order. She studied for the AAT qualification and made the switch over to finance – she says it was strange to hit the books again but really enjoyed it. Jinni joined EHRS in early 2019 after taking a break from work to have her son. Her role within finance means she gets to work with all the different departments in the organisation. Jinii doesn't have a Jewish background but she has enjoyed learning about the festivals and traditions, and loves the community spirit here at EHRS. When she is not busy running around after her son, she enjoy travellings, crafts and reading.
Victoria Donhue - In-House Accountant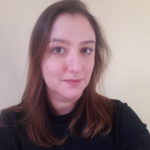 Victoria joined EHRS in December 2020, which was quite an unusual experience in the middle of a pandemic! She is a qualified CIMA Management Accountant with 20 years of experience in practice, industry and more recently the charitable sector. Only working part time means being very organised with her work but also means she gets to spend quality time with her family, travelling the UK in their yellow VW campervan when they can. She has enjoyed learning about the history of EHRS and looks forward to using her finance skills and experience to support EHRS's fantastic work in the community.
Guy Ronen - Education Administrator
Sarah Koster - Young Families Lead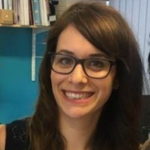 Sarah has been a member of EDRS-EHRS her whole life. She says that growing up as part of the shul community was amazing and had such a positive impact. She attended Sunday school, the youth centre, had her Bat Mitzvah here and trained to be a youth leader. Continuing to lead at summer schemes and teach at Orot, inspired her to study Youth and Community Work at University. Sarah went on to work in the Youth Work field for different local authorities, completed her Primary teaching qualification and most recently working for an interfaith charity as the Education and Learning Manager. Sarah was married here in 2014, and has two young. She is passionate about interfaith, supporting parents and creating interactive and welcoming experiences for people to engage in their communities. It is really special for her to now be working for EHRS as the Young Families Lead, developing programming that will ensure young families feel a part of and supported by the community, and their children experience a journey with us, just as she did.