Martine Allen - Office Manager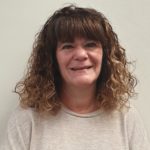 Martine has had a connection with EDRS and now EHRS for most of her life, as her parents have been members for many years, and joining in her own right with her husband. Their children went to Sunday clubs and their son then went on to be a summer scheme leader before going off to university. Martine started work at EDRS in December 2013 as part of the Administration Team, to say that her job is varied would be an understatement as there are never two days the same. She enjoys working for the synagogue and being part of the community. Out of her working hours she enjoys socialising with friends and family, keeping fit and enjoying life.
June Lewis - PA to Rabbis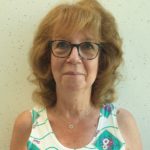 June is PA to the rabbis which is an incredibly interesting and challenging position. Previously she worked for 26 years at the Sternberg Centre, the Head Office of Reform Judaism in various roles, assisting many if not all of both Liberal and Reform rabbis. June and her husband Brian are members of Kenton United Synagogue, but says if she had to choose another synagogue, EHRS would be top of her list. She loves the services at EHRS and the activities on offer. Her passion and interests are largely family, especially her grandchildren Ella, Harry and Sadie Rose. Sadie is named after June's mother Rose, who passed away having lived to be a remarkable 100 years of age. June's interests include reading, music, and creative writing be it in a small way. She is writing diaries for each of her grandchildren who may or may not read them when they are older. She also has a granddog Alfie but he doesn't have a diary.
Rochelle Franks - Receptionist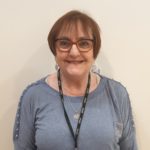 Rochelle is originally from South Africa and has been living with her husband in the UK since 2012. They are now British citizens and enjoy the lifestyle here very much. Rochelle has been working at EHRS since 2016 and enjoys the position of receptionist, meeting new people and keeping busy all day. Developing strong relationships is the foundation of everything she does, both professionally and personally. Outside of work, she is keen on sewing, cooking and meeting up with friends. Rochelle has three daughters, who live in Sydney, Auckland and one thankfully who lives here in the UK. They each have two children, and Rochelle and her husband were very excited to travel to Australia and New Zealand in October 2019 to celebrate their grandson's Bar Mitzvah and granddaughter's Bat Mitzvah. This was the first time in 10 years that the whole family were all together. Her favourite TV show has been Shtisel and she looks forward to another series.
Karen Hanson - Administration Assistant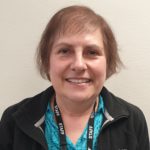 Karen is an Administrative Assistant to the Office Manager and has had many years' experience of working in an administrative capacity, including for various schools and Oxford Brookes University. Karen has two grown-up daughters and a grandson who live some distance away, but tries to see them as often as possible.
Rosalinde Bloom - Membership Officer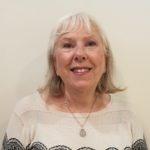 Rosalinde's working background has been very varied, including P.A to the Principal of a London University, Director's P.A. and Events Manager for a Housing Association, Customer Liaison Manager for a frozen food company and later for a large department store chain. Before the merge of the two synagogues in 2017, she had worked at Hendon for 20 years as Synagogue Manager and Marriage Secretary. Having a much smaller staff at Hendon, her role encompassed all sorts of responsibilities including supporting couples approaching marriage, supporting those sadly bereaved and managing general synagogue matters. It also gave her the privilege of working and supporting Rabbi Steven Katz, other associated Rabbis and various active synagogue committees. She worked alongside four Chairmen [one twice!] and was welcomed to the privy of many hundreds of Council and Honorary Officer discussions, taking minutes and keeping confidential files. She learned so much about synagogue life and the empathy that is needed working within the Jewish community and has enabled her to bring combined skills to her role here at EHRS dealing with all matters Membership. Rosalinde lives locally in Harrow Weald with her husband with whom she has two sons and daughter in laws, five adorable grandchildren and one fluffy white dog. She loves walking, particularly on Bentley Priory before work each morning and has completed five JNF fund raising Walks for Water in Israel. She actively fundraised for the British Friends of Israel War Disabled and with her committee colleagues, host a delegation of Israeli war veterans each summer. She also loves to travel, particularly cruising and to visit the theatre and cinema all as much as possible.
Debbie Drapkin - Membership Engagement Lead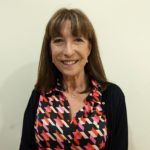 Debbie joined EHRS in January 2023 having spent the last five years working for Mitzvah Day. She lives with her husband and their mini Daschund in leafy Harefield and is a member of The Ark Synagogue. She has always felt a connection to Stonegrove as both of her children started their early years education at Nagila. Outside of work, Debbie is a keen cook, passionate about social action and is a member of two amateur dramatic groups.
Bonnie Lemer - Marketing and Communications Officer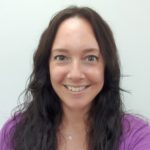 Bonnie says that 118 Stonegrove is an address that filled her childhood with so much joy and experience, and helped to shape her adulthood. Special friendships were established here for her and she is happy to say that many of those still exist today. She of course remembers it as EDRS, participating in the youth clubs and summer schemes as a young child, and taking to the Bimah to become Bat Mitzvah in 1994. She was trained as a junior youth leader; from there she decided to take that passion further and study Youth & Community Work at university, filling the role of Part Time Youth Worker in the Community Centre whilst she studied. Apart from her many years in the youth work sector, she has worked in healthcare, customer service management, and as the Community & Membership Administrator at Alyth Synagogue. Her role here at EHRS since 2017 as the Marketing and Communications Officer is constantly filled with creativity, and she thoroughly enjoys working within this, as she says, 'her wonderful community.' Bonnie is a keen cook and baker, TV & film watcher, and animal lover.
Samantha Dean - Head of Finance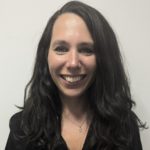 Samantha joined EHRS in June 2023 having spent the last nine years working for L'Oréal. After growing up locally and moving out for many years, Sam, her husband and their son finally settled back in Stanmore. Sam's niece and nephew started their early years education at Nagila followed after by her son… and she's hoping her baby daughter will do too once she is old enough! Other than her love of spreadsheets, outside of work she is a busy mum who enjoys travelling, cinema trips and weekly Zumba and dance classes.
Ros Warshaw - Finance Assistant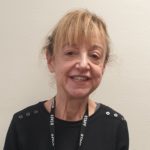 Ros's family became members of the Synagogue in 1992. Her children joined the Religion School at various stages, both sons having their Bar Mitzvahs at EDRS, and her husband was also employed there for many years. Ros started working at EDRS in 2003 and has undertaken a variety of part-time roles in both the administration and accounts departments.
Krishna Mavadia - Finance Assistant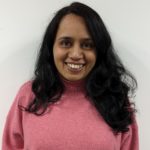 Krishna joined EHRS in February 2022 in a temporary position and became a permanent member of staff in January 2023. Initially wanting to help local community, Krishna joined us at EHRS having been a resident of Edgware for 18 years with a connection to Edgware. She enjoys working here with great colleagues, who are all very supportive. Krishna is from from India, living in the U.K. for more than 20 years. She is married with three children. She loves gardening and watching gardening TV shows. She also has a lot of love for sustainability issues, travel, meeting new people, and food.
Marian Cohen - Director of Education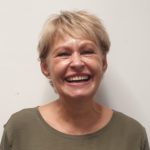 Marian Cohen has been Director of Education at EHRS since 1999. Before that, she was Head Teacher at FRS. This is where she started her career in Jewish education, when keen to give something back to her community, she responded to an ad for cheder teachers. She found she loved teaching, even though as a Jew by choice she felt she was a page ahead of the children she taught. She would take hours to plan her lessons and discovered a creativity she didn't know she had. She studied hard to improve her skills and knowledge starting with a Foundation Course and Advanced Diploma in Jewish Education through Leo Beack College. A Masters in Education through the University of London, and a Fellowship in Jewish educational leadership through the UJIA. Decades later Marian still genuinely loves the work she does. Her highlights are the positive relationships she builds with families and helping to create a sense of belonging to a very special community. When not working you will find her at David Lloyds playing tennis or working out and spending every spare moment she can with her young granddaughter. She is also a founding member and trustee of Homeless Action in Barnet.
Jack Murphy - Head of Youth Development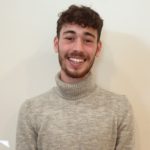 Jack began his role as Head of Youth Development at EHRS December 2021. He grew up going to the summer scheme Kaytana & Kadima at EDRS where as a child he enjoyed running around, making friends and having a great time. As he got older he went on to complet the Hadracha course and became a leader on the schemes he attended as a child. He has previously worked as a deputy manager in a nursery, and also workied as Lead Learning Support Assistant in the National Autistic Society, where he learnt a great deal about autism practice. He is looking forward to assisting in the growth of the EHRS Youth Centre in 2022 and the future. Aside from working he enjoys exercise, playing football, and training in Muay Thai. He can also be found relaxing with a scoop of ice cream whilst watching a documentary!
Mia Morris - Part Time Youth Worker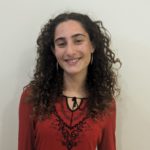 Mia joined us at EHRS as the Part Time Youth Worker in September 2023. Mia is a creative, outside of the box thinker, with artistic endeavours being her speciality. She has been an active member of EHRS since she joined Cheder as a member at the age of 6. She studied Hadracha after her Bat Mitzvah, then became a teaching assistant at Orot before being promoted to teacher, and discovered her love of planning and delivering imaginative, meaningful and educational programmes. She continued to lead play schemes and stay connected to the youth team into her later teen years alongside pursuing her passions in fine art, music and fashion; and through exploring her artistic self, developed her creative ideology – to help people of all ages connect with ourselves, each other and the world in a positive and authentic way. She always throws herself into her practice, whether it be working with children or young leaders. In her free time she continues to make music and art, and on a normal day you can find her at the yoga studio or on a run in the woods.
Sarah Koster - Young Families Lead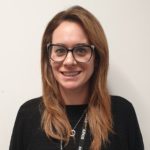 Sarah has been a member of EDRS-EHRS her whole life. She says that growing up as part of the shul community was amazing and had such a positive impact. She attended Sunday school, the youth centre, had her Bat Mitzvah here and trained to be a youth leader. Continuing to lead at summer schemes and teach at Orot, inspired her to study Youth and Community Work at University. Sarah went on to work in the Youth Work field for different local authorities, completed her Primary teaching qualification and most recently working for an interfaith charity as the Education and Learning Manager. Sarah was married here in 2014, and has two young children. She is passionate about interfaith, supporting parents and creating interactive and welcoming experiences for people to engage in their communities. It is really special for her to now be working for EHRS as the Young Families Lead, developing programming that will ensure young families feel a part of and supported by the community, and their children experience a journey with us, just as she did.
Trishna Malam - Education, Youth & Young Families Administrator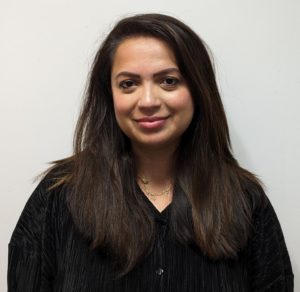 Trish joined EHRS as the Administrator supporting the Education, Youth and Young Families team in August 2023. Having spent six years at Conde Nast, she decided not to return to her previous role after her maternity leave. With a personal interest in the care, education and welfare of children, she found a more meaningful role at EHRS. Trish is keen to explore Hebrew classes and the Cornerstone Programme and hopes that her daughter, currently in nursery onsite, will join the weekly Orot classes in the future. Outside of work, Trish loves time at home with her family and her cat Belle. She is a keen swimmer and a book worm!
Val Joseph - Head of Community Care and Wellbeing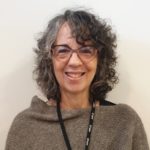 Val Joseph has been responsible for Community Care at EHRS since 2018. After re training as a Social Worker, Val has previously worked for both social services and the NHS and brings with her a wealth of knowledge and experience both professionally, personally and as a volunteer. Val grew up in Cardiff and has very fond memories of her childhood in South Wales. She joined NatWest Bank in Cardiff and was transferred to London where she eventually met and married Stephen who is also from Cardiff. They joined what was EDRS in 1997 when their children were small and Val became very involved with the baby and children's services and they made many friends along the way. Val was one of the original Telenet volunteers and brings a wealth of volunteering experience with her.
Marissa Rosenthal - Community Care and Wellbeing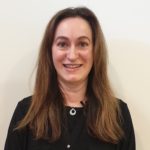 Marissa joined EHRS in 2018 as part time Welfare Officer supporting Val Joseph. The Shul was very familiar to her as she had been a member in her youth and her family are also members. Marissa has a varied background spending the majority of her career working for an Investment Bank where she worked in different areas within Credit Risk management. Having learned a lot about the Investment Bank sector, she then decided upon a career change and enjoyed some time working within fundraising in the Charity Sector which she found very rewarding on a more personal level. After taking a career break to raise her two children, Marissa decided to move into the Welfare Sector, having had some experience in this area in a voluntary capacity. Community Care at EHRS is a very busy department and Marissa particularly enjoys connecting with EHRS members who are more isolated and who need particular support, whether through regular friendly chats or getting more involved liaising with other organisations to help to solve members' problems. She very much enjoys building relationships with members and supporting them through their difficult times.