The Czech Scrolls Memorial Museum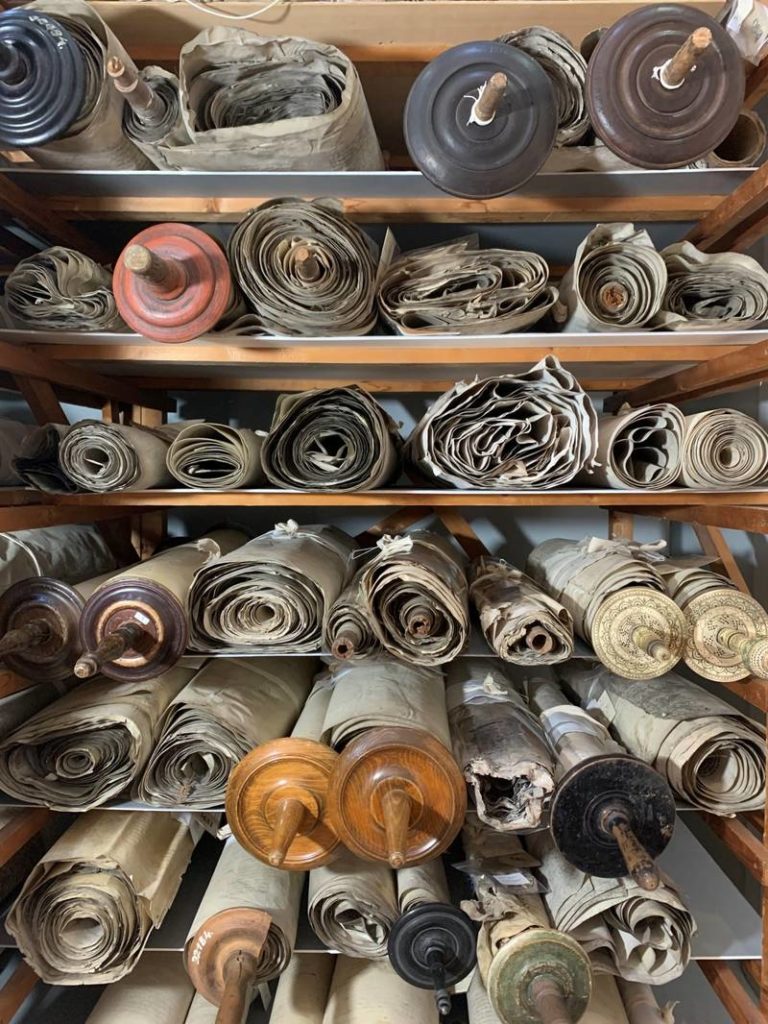 The Czech Scrolls Memorial Museum at Westminster Synagogue
Sunday 3 December
Please join us for an outing to The Czech Scrolls Memorial Museum at Westminster Synagogue.
Meeting outside The Czech Scrolls Memorial Museum (3rd Floor of Kent House, Rutland Gardens, London SW7 1BX) at 11:00, or at Edgware Station at 9:45 for those wishing to travel together. Following the visit we hope to be able to find a local restaurant to enjoy lunch.
This is aimed at all age groups.
Free to members / £5 for non-members.
The Story of the rescue of 1,564 Czech Scrolls by Ralph Yablon who donated them to the Westminster Synagogue, Kent House, London where they arrived in February 1964, has passed into history as a small but remarkable episode in the tragedy of European Jewry. As an intimate link with individual congregations that were destroyed by the Nazis, the rescued Scrolls are a symbol of sorrow but also of hope as they are read and used, becoming part of the many communities, Museums and Educational Establishments around the World.
Importantly, over the nearly six decades since their arrival, the racks of the MST Museum have grown emptier as one Scroll after another has been placed to its rightful place in Jewish life, teaching and encouraging many to not only think of the six million Jews who perished but also how to stand against racism and teach the world justice, compassion, ensuring to build a better and kinder world.
The Museum's permanent exhibition which was established in 1988, tells the unique story of the arrival of the Torah scrolls from Prague in 1964 and of their restoration and distribution to communities throughout the world. The exhibits include some of these Scrolls, as well as a display of remarkable Torah Binders, some of which date from the 18th century, and other moving reminders of the vanished communities of Bohemia and Moravia.
Please book below