Special Film Screening: 'Twenty Days in Mariupol'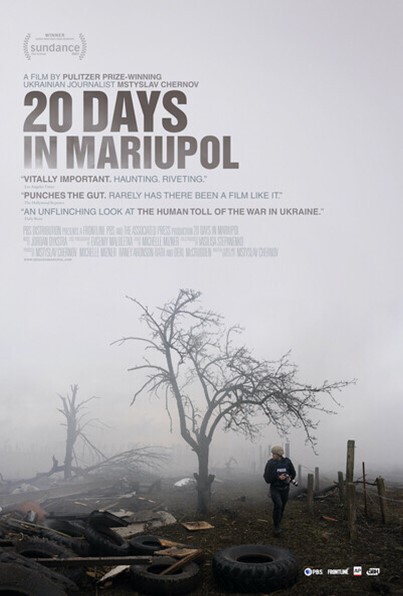 Special Film Screening: 'Twenty Days in Mariupol'
Thursday 30 November 19:30-21:30
Between May and July 2022 three young adults from Mariupol, Ukraine, came to live with families in the EHRS community. They had escaped from months of Russian siege and attacks on their city. All three are still living in London, now independently or with their host families. Two of the young adults will come to introduce this film about their home city and their own experiences.
'Twenty Days in Mariupol' shows a team of Ukrainian journalists trapped in the besieged city of Mariupol struggling to continue their work documenting atrocities of the Russian invasion. As the only international reporters who remain in the city, they capture what later become defining images of the war: dying children, mass graves, the bombing of a maternity hospital, and more. It is a harrowing but truthful film which has won many awards since its release. To see this film is to understand the horror of modern warfare on civilians.
Hosted by Rabbi Mark and Rabbi Tanya who will also be on hand after the screening.
Suggested donation of £5, collected on the evening, which will be used to support the relief effort for Ukraine.
Please book below for the film screening
(We have a special Ukranian cookalong which will get us into the mood for the film. Anya from Mariupol invites you to join her to make the tasty Ukrainian snack Vareniki for us all to share at the film screening. Please click here to book for the cookalong)