Let's Talk Autism & ADHD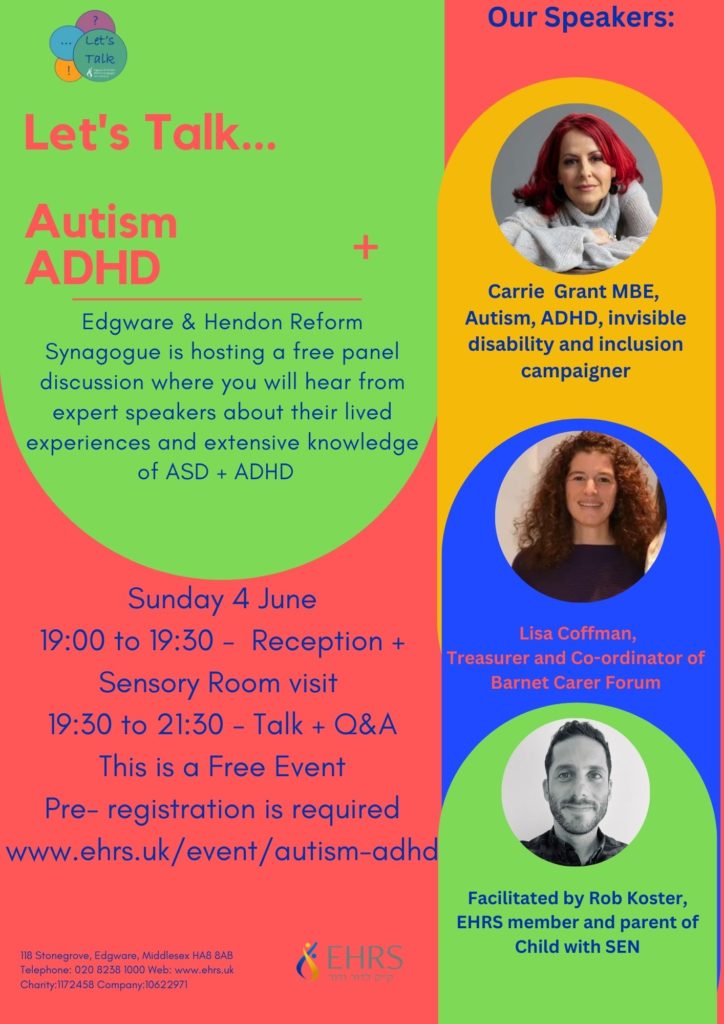 Let's Talk Autism & ADHD
Sunday 4 June, 19:00-21:30
Hear from our incredible speakers about their lived experiences and extensive knowledge about all things ASD and ADHD.
We welcome:
Carrie Grant MBE, Autism, ADHD, invisible disability and inclusion campaigner
Lisa Coffman, Treasurer and Co-Ordinator of the Barnet Carer Forum
This evening will be facilitated by Rob Koster, an EHRS member and parent of a child with SEN.
Join us for a reception at 19:00 and the opportunity to visit our new Sensory Room.
The talk and Q&A will begin at 19:30.
Please register your attendance below where you will be able to submit questions for our speakers.