Let's Talk – Assisted Dying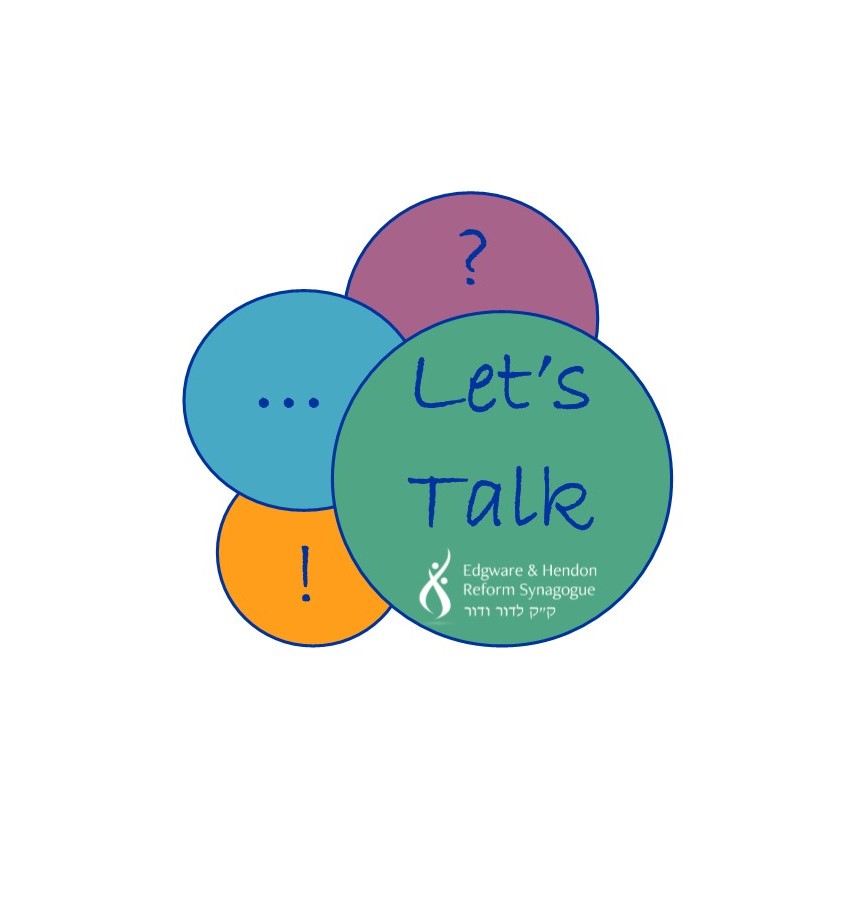 Let's Talk – Assisted Dying
On Zoom
Wednesday 30 November, 20:00
Join a panel of Rabbis, Medical Professionals and members with lived experience to talk together about Assisted Dying.
Rabbis Jonathan Romain and Jackie Tabick, Dr Rami Eliad and Peter Davis join Rabbi Debbie to explore different approaches to this emotive topic.
There will be time for questions, and a variety of approaches will be explored.
Details will be in the Our Week Ahead email or call 020 8238 1000.