EHRS Young Adults
Our Young Adults Programme continues over the coming months with our monthly learning opportunity.
Activities are currently held on Zoom and we will continue to consult about when it is sensible to begin to meet in person.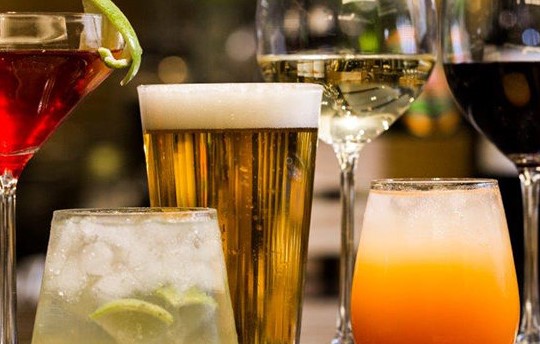 Beer & Shiur
Join our monthly Young Adults opportunity to learn together at our Beer and Shiur – for now, please bring your own tipple, but at some point we hope to be able to gather in an actual pub!
Coming up:
Wednesday 9 June: Lilith – Demoness or Jewish heroine?
Wednesday 14 July: Beer Goggles and Queer Lenses – Why Do Gays look for stories about donkeys in the Torah? Join Student Rabbi Lev Taylor as we delve into Torah with an eye to queer readings. You are welcome regardless of your own sexuality, but do bring your own drink!
Wednesday 11 August – Can dialogue make a difference? When it comes to Interfaith Dialogue, the Israel-Palestine conflict is often the elephant in the room, or the destroyer of all conversations. Can dialogue actually make any difference, or is that not the point? Join Rabbi Debbie and interfaith friends to explore more!
Please see the calendar for more details
Past discussions have been on the topics of 'The Challenge of Choseness – is it a blessing or a curse?', Is Mikveh really for Everyone?, Teshuva in the Movies, "MeToo & Dina, Will the real Chanukah Story please stand up?, The 10 plagues: Science and Theology, Purim gets…. alternative.
Please email rabbi.debbie@ehrs.uk for Zoom details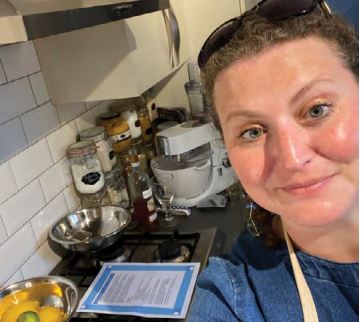 Cook-A-Long's
Join our monthly Cook-a-Long's where we create delicious treats together with all different types of foods.
THESE COOK-ALONG'S ARE NOW OPEN TO ALL ADULTS!
Coming up:
Wednesday 23 June: Time For Tea
Wednesday 28 July: Summer Loving
Please see the calendar for more details
Past Cook-a-Long's have included Hamantashen, Vegan dishes, Chinese fakeaway, fresh pasta, a Tu B'Shevat seder, Pesach florentines and cocktails, Shavuot alternatives to cheescakes, Foraging and Freebies
Please email rabbi.debbie@ehrs.uk for Zoom details and an ingredients list.
Join In
We are mainly online at the moment but slowly starting to meet again in person where safe to do so and people want to.
There is still so much going on so please jump in.