EHRS Young Adults
Our Young Adults Programme continues over the coming months with our monthly learning opportunity.
Activities are mostly on Zoom with the occasional in person meet up.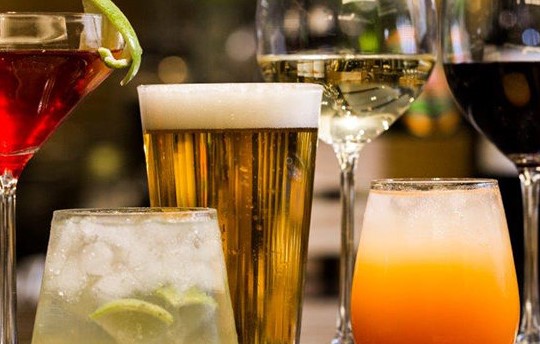 Beer & Shiur
Join our monthly Young Adults opportunity to learn together at our Beer and Shiur, occurs on Zoom with the occasional in person meet up.
Coming up:
Wednesday 14 September, 20:00-21:30
In person meet up and learning.
Our Young Adults are warmly invited to join Rabbi Mark at the 3 Hammers Pub in Mill Hill for a drink and to explore Anger Management – what is the role of anger within Judaism?. The first drink is on us! Please email rabbi.mark@ehrs.uk with any questions, and feel free to bring friends.
Wednesday 12 October, 20:00
Beer and Shiur in the Sukkah
Our Sukkah turns into a beer garden and restaurant for one night only as we enjoy fruit beers and a catered dinner with Sukkot themed learning for young adults with Rabbi Debbie Young-Somers. Please click here to book, the dinner cost including beers is £10.
Past discussions have been on the topics of: The Challenge of Choseness – is it a blessing or a curse?, Is Mikveh really for Everyone?, Teshuva in the Movies, MeToo & Dina, Will the real Chanukah Story please stand up?, The 10 plagues: Science and Theology, Purim gets…. alternative, Lilith – Demoness or Jewish, Beer Goggles and Queer Lenses heroine?, and Can dialogue make a difference?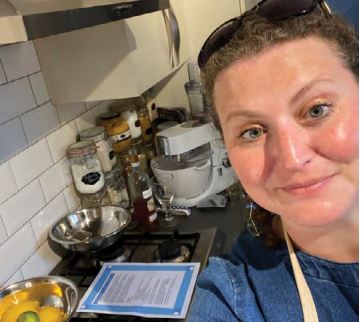 Cookalong's
Join our monthly Cookalong's where we create delicious treats together with all different types of foods. Occurs on Zoom with the occasional in person meet up.
These cookalongs are open to all.
Coming up:

Wednesday 24 August, 20:00: Summer Pudding Sandwiches! A fabulous re-boot of the English Summer Classic! (back on Zoom)
Wednesday 21 September, 20:00: Honey Cake Bake Cookalong. We will be attempting the mammoth task of creating enough honey cake to feed the community at Rosh Hashanah Kiddush! This will take place in person in the Community Centre. Please register to join us by emailing Rabbi Debbie at rabbi.debbie@ehrs.uk
Wednesday 26 October, 20:00: Sausage Roll Cookalong. We're on a Roll! Join Bonnie Lemer of 'Bonnie Bakes For You' on Zoom as we make our own shortcrust pastry and fillings for delicious chicken or vegetarian sausage rolls. Please email bonnie.lemer@ehrs.uk for the ingredients list and Zoom details
Past Cookalong's have included Hamantashen, Vegan dishes, Chinese fakeaway, fresh pasta, a Tu B'Shevat seder, Pesach florentines and cocktails, Shavuot alternatives to cheescakes, Foraging and Freebies, made delicious loaf cakes and cookies to enjoy with a cuppa, enjoyed the Summer with our own ice-cream and cocktail ice lollies, knishes, and took a virtual trip to Odessa creating varenikis and blintzes.
To register for our cookalong's and receive the ingredients list, go to www.ehrs.uk/togethergroups and scroll down to find the group.
Join In
We are mainly online at the moment but slowly starting to meet again in person where safe to do so and people want to.
There is still so much going on so please jump in.