TV Addicts Club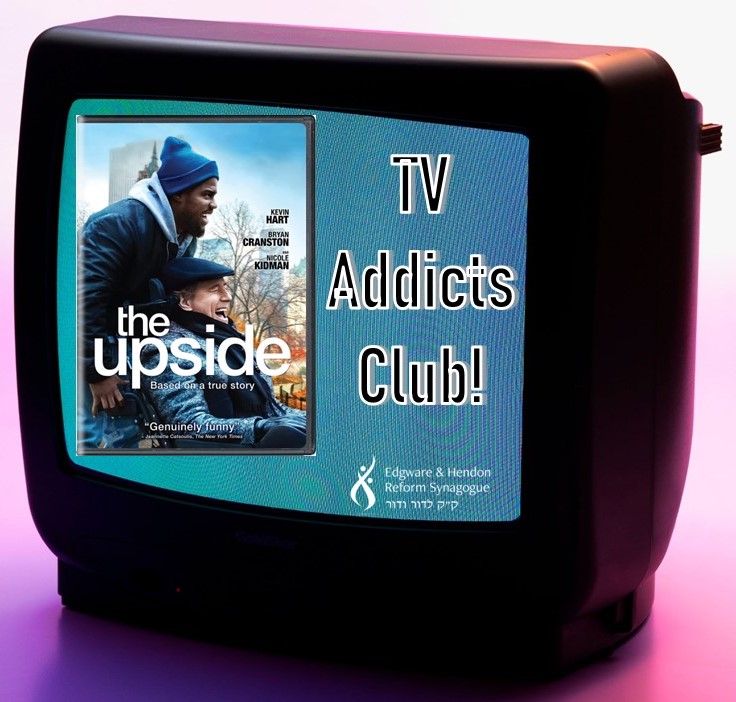 TV Addicts Club
Thursday 26 January, 19:30-22:00
Do you enjoy documentaries, TV shows, and films? Do you like films but not the cinema?
Our EHRS Together Group The TV Addicts Club, meets fortnightly on a Thursday evening, to enjoy brand new and old classics of TV and film.
Come along and meet people with the same enthusiasm, safe and comfortable, and relax in front of the box with delicious treats to enjoy whilst we watch.
Please click here to join this group.
Join us for our 'Based on a True Story' series of films
On this date, we will be watching 'The Upside'
2017. Starring Bryan Cranston, Kevin Hart, Nicole Kidman
Phillip is a wealthy quadriplegic who needs a caretaker to help him with his day-to-day routine in his New York penthouse. He decides to hire Dell, a struggling parolee who's trying to reconnect with his ex and his young son. Despite coming from two different worlds, an unlikely friendship starts to blossom as Dell and Phillip rediscover the joy of living life to the fullest.