TV Addicts Club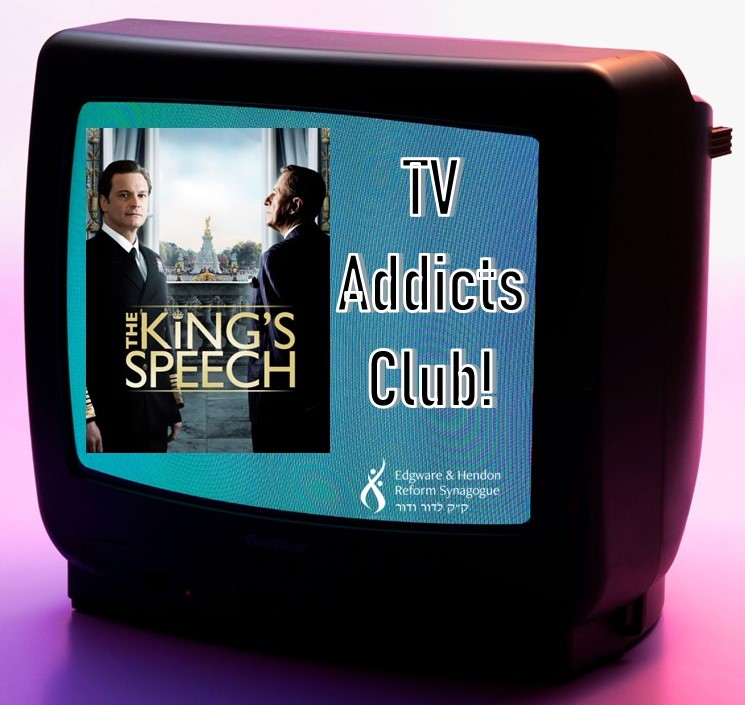 TV Addicts Club
Thursday 9 February, 19:30-22:00
Do you enjoy documentaries, TV shows, and films? Do you like films but not the cinema?
Our EHRS Together Group The TV Addicts Club, meets fortnightly on a Thursday evening, to enjoy brand new and old classics of TV and film.
Come along and meet people with the same enthusiasm, safe and comfortable, and relax in front of the box with delicious treats to enjoy whilst we watch.
Please click here to join this group.
Join us for our 'Based on a True Story' series of films
On this date, we will be watching 'The King's Speech'
2010. Starring Colin Firth, Helena Bonham Carter, Geoffrey Rush
England's Prince Albert must ascend the throne as King George VI, but he has a speech impediment. Knowing that the country needs her husband to be able to communicate effectively, Elizabeth hires Lionel Logue, an Australian actor and speech therapist, to help him overcome his stammer. An extraordinary friendship develops between the two men, as Logue uses unconventional means to teach the monarch how to speak with confidence.