Rabbi Kraft Memorial Book Club – 2 November 2021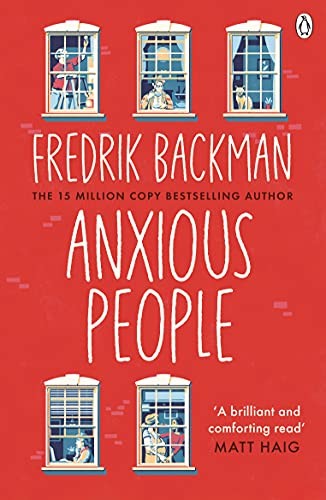 Rabbi Kraft Memorial Book Club
Tuesday 2 November, 19:30
At this meeting we will be reading 'Anxious People' by Fredrik Backman
At an open viewing in an up-market apartment, an incompetent bank robber rushes in and politely takes everyone hostage. For Anna-Lena and Roger, busy buying-up apartments to fill the hole in their marriage, it's something else to talk about. For Julia and Ro, panicky parents-to-be, it's yet another worry. Lonely bank manager Zara only came here for the view. While 87-year-old grandmother Estelle seems rather pleased by the company . . . As the police gather outside, the anxious strangers huddled within try to make the best of a very sticky situation. But could it be that they have a whole lot more in common than meets the eye?
Fredrik Backman is the #1 New York Times bestselling author of A Man Called Ove, My Grandmother Asked Me to Tell You She's Sorry, Britt-Marie Was Here, Beartown, Us Against You, and two novellas, And Every Morning the Way Home Gets Longer and Longer and The Deal of a Lifetime, as well as one work of nonfiction, Things My Son Needs to Know About the World. His books are published in more than forty countries. His next novel, Anxious People, will be published in September 2020. He lives in Stockholm, Sweden, with his wife and two children.
Please click here which will take you to our Together Groups page where you can book your place for Book Club.