How to create your own Mezuzah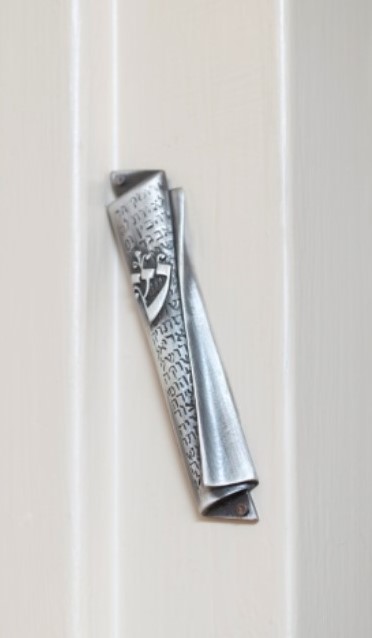 How to create your own Mezuzah
Sunday 9 May, 11:00
Much respected and admired sofer, Bernard Benarroch, will be teaching us on Zoom about what goes into creating the scroll for a mezuzah. He will also tell us about the history and tradition of the mezuzah.
Rabbi Mark will take us on a journey around the world to explore different kinds of mezuzot – from using the 10 commandments instead of the Shema to writing the words actually on your doorpost!
You will also have the opportunity to design your own mezuzah case with Rabbi Debbie, for just £5 we will send you a mezuzah case for you to decorate (this can be with paint, sharpies, decoupage, or any other creativity you possess!). Please register below and make your payment by Sunday 2 May.
Finally we will be honouring Rabbi Kraft with a mezuzah painted with motifs that remind us of him, which will be put up on the doorpost of what was his office.
Please email atj@ehrs.uk for Zoom details
This event takes place just a week before Shavuot – how appropriate it would be if we could reach our target at this time so that the scroll in memory of Neil can be commissioned. Over 80% of what we will need for the scroll has already been raised, please click here if you would like to donate.