Yom Hazikaron and Yom Ha'Atzmaut
Yom Ha'Atzmaut, Independence Day, is the national day of Israel, commemorating the Israeli Declaration of Independence in 1948. The day is marked by official and unofficial ceremonies and observances.
Because Israel declared independence on 14 May 1948, which corresponded with the Hebrew date 5 Iyar in that year, Yom Ha'Atzmaut was originally celebrated on that date. However, to avoid Sabbath desecration, it may be commemorated one or two days before or after the 5th of Iyar if it falls too close to the Jewish Sabbath.
Yom Hazikaron, the Israeli Fallen Soldiers and Victims of Terrorism Remembrance Day is always scheduled for the day preceding Yom Ha'Atzmaut.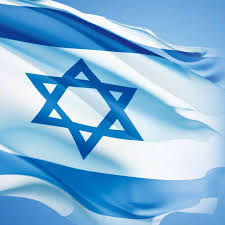 Yom Hazikaron Commemoration and Yom Ha'Atzmaut Celebrations
Wednesday 14 April 2021, 19:00-21:00
Reform Judaism and Liberal Judaism are delighted to invite you to join them for an evening of commemoration and celebration of Israel's 73rd Independence Day, featuring an incredible range of speakers and a chance to sing together.
Yom HaAtzmaut event part #1 (19:00-20:00):
The event will include a conversation with Rabbi Michael Boyden, who lost his son in Lebanon in 1993, as we transition from Yom HaZikaron. We will then hear contributions from:
– Rabbi Gilad Kariv – first reform Rabbi to serve as a Member of the Knesset
– Cocktail making with the first and only whiskey distillery in Israel – Milk & Honey (see ingredients below)
– Rabbi Esteban Gottfried from Beit Tfila Israeli who will talk about Israel and Music
– Israeli poetry with Dr Moshe Lavee
And more Israeli friends from the Israeli Reform Movement, as we celebrate Yom HaAtzmaut together.
To take part in the Whisky Sour cocktail making from home, you will need the following ingredients: Whisky, Lemon, Sugar water/ maple syrup, Fresh thyme
Click here to join this event on Reform Judaism's Facebook
Click here to join this event on Reform Judaism's YouTube channel
Yom HaAtzmaut Kumzits/song session, part #2 (20:00-21:00):
Then, from 20:00, join a special online song session with great musicians from our communities, and join the Kumzits (bonfire) on Zoom. Please email www.reformjudaism.org.uk/israel for Zoom links.