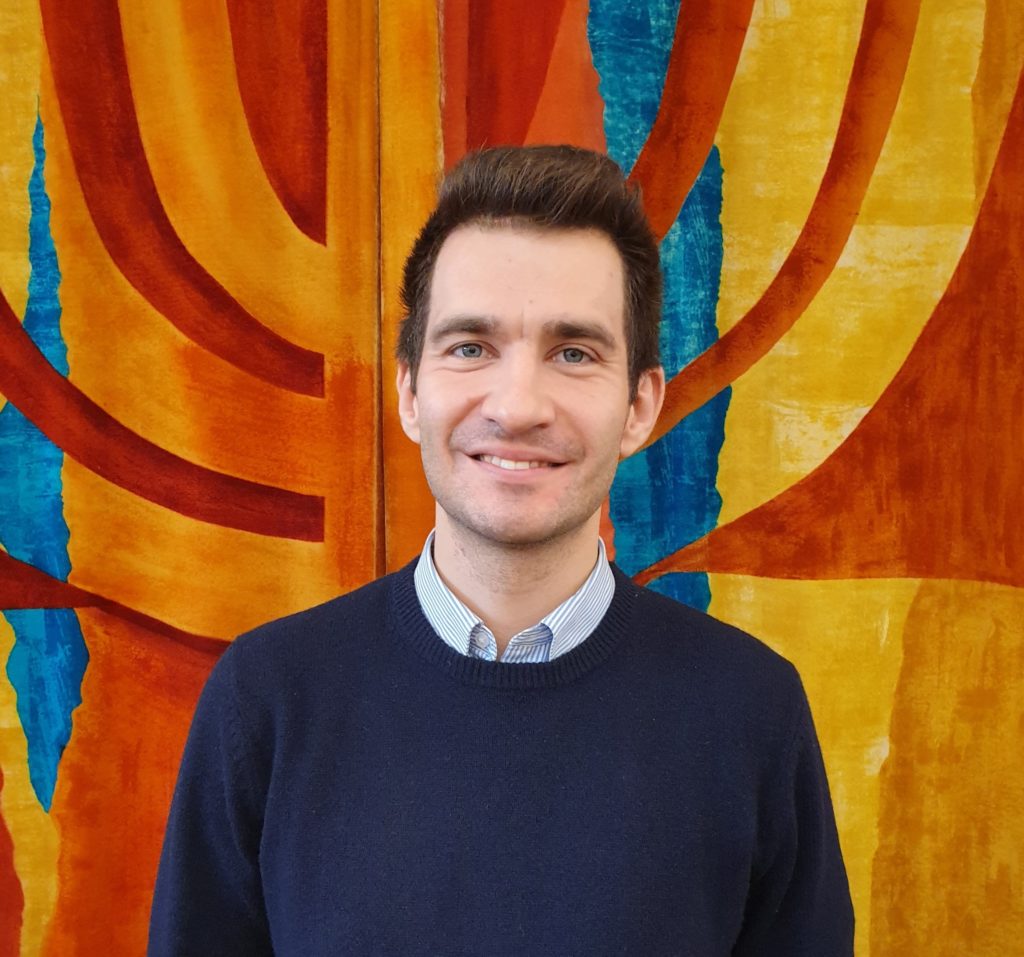 Rabbi
Rabbi Mati was born in Wroclaw, a city in South-West Poland, to a family that hide their Jewishness due to post-war antisemitism in this country. Mati reclaimed his family's Jewish heritage in his teens, becoming an active member of the Jewish community in Warsaw, where he studied international economics. Mati's communal engagement motivated him to choose a career of a Jewish professional; while at university he worked as a coordinator of a training programme for Polish Jewish community activists.
The joy he drew from teaching combined with Mati's passion for communal life motivated him to pursue the rabbinate. Having trained for the rabbinate in Germany and  Israel, Rabbi Mati received his rabbinic ordination from the Leo Baeck College in July 2020.
Upon ordination, Rabbi Mati served as a Rabbi at Bromley Reform Synagogue in South-East London. Rabbi Mati joined EHRS in November 2021.
Rabbi Mati loves long walks and believes they are a great way of connecting to Judaism.
He looks forward to exploring local nature (and Judaism!) with you.