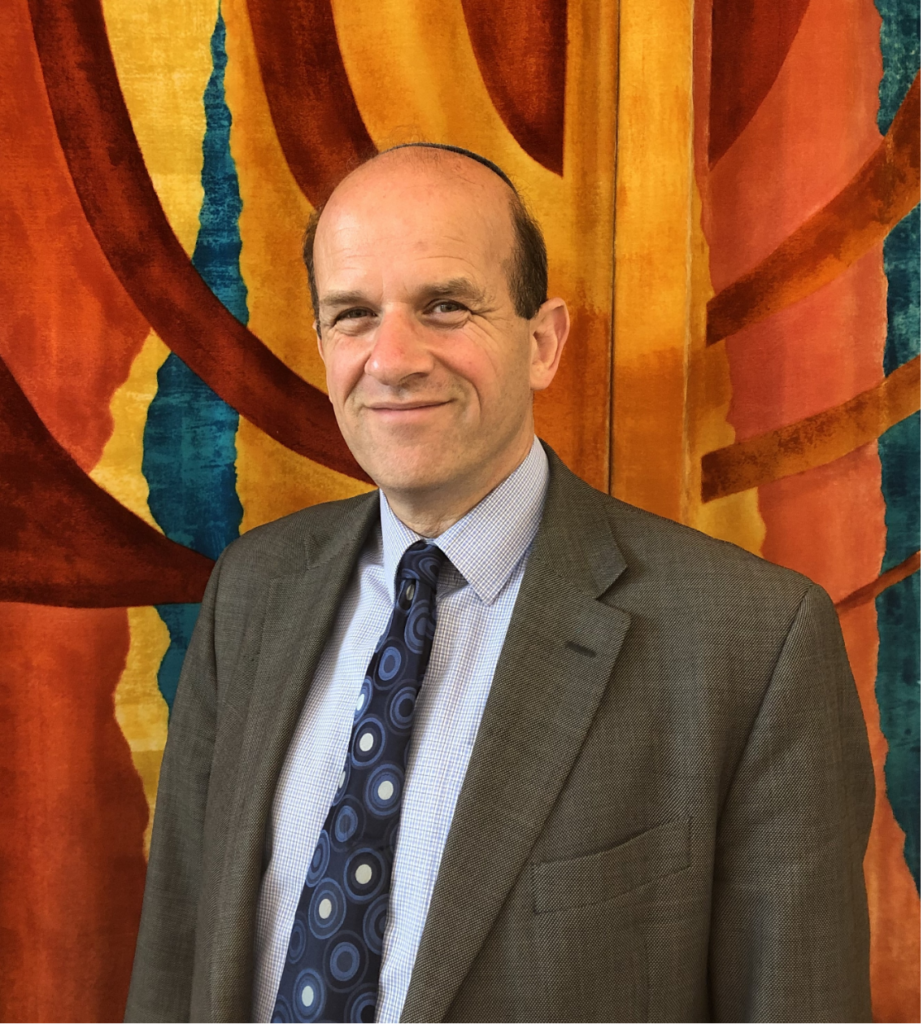 Senior Rabbi
Rabbi Mark Goldsmith is Senior Rabbi at Edgware and Hendon Reform Synagogue. Before joining EHRS in 2019, Mark served Alyth Synagogue in Golders Green from his appointment as Principal Rabbi in 2006, Finchley Progressive Synagogue from 1999-2006 and Woodford Progressive Synagogue from 1996-1999. He gained Semichah (rabbinic ordination) from Leo Baeck College in London where he is now lecturer in Jewish Life Cycle and Homiletics. He was Chair of the Assembly of Reform Rabbis UK from 2011-2013 and Chair of the Rabbinic Conference of Liberal Judaism from 2004-2006.
Mark's study passion is Jewish Business Ethics. He holds a degree in Management Science from the University of Manchester. He has written and taught on the topic over the past 20 years and served on the Executive Committee of the International Interfaith Investment Group since its foundation, aiming to encourage faith organisations and their members to invest their assets in accord with the values of their faiths.    He is committed to Judaism becoming ever more effective in preserving the environment and preventing climate disaster.  He is the Reform Judaism founding trustee of EcoSynagogue.
He loves working with and getting to know people. He is sure that it is the connection and healthy relationships between diverse people of all generations that is the bedrock of Jewish community. This, for him, is the most important aspect of EHRS. "This synagogue's strength is the commitment and empowerment of its volunteers and the deep and strong relationships between people who have got to know each other through EDRS or HRS and now form one community, making a difference to the Jewish world and their own lives, supported by Jewish values, teaching and practice."
Rabbi Mark is married to Nicola, who is a Hand Therapist, a specialisation of Occupational Therapy, and is past President of the International Federation of Societies for Hand Therapy. They have two daughters, Alice and Miriam.