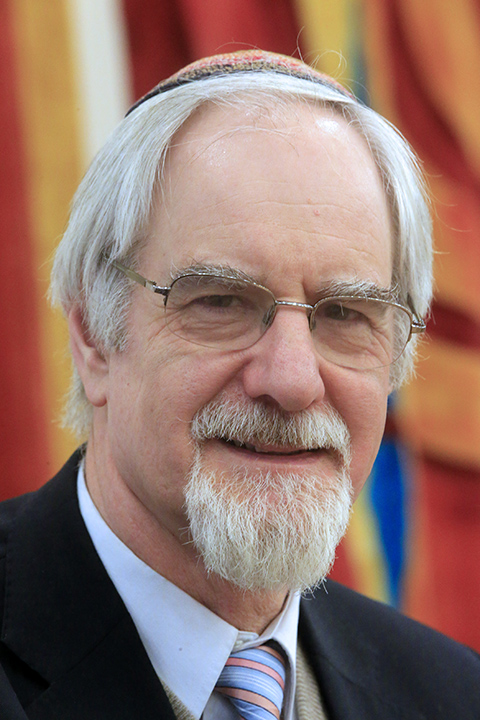 Emeritus Rabbi Daniel Smith
Emeritus Rabbi
Rabbi Daniel Smith was the Senior Minister at Edgware & Hendon Reform Synagogue (previously with Edgware & District Reform Synagogue since 1993). Daniel studied Philosophy and Psychology at Keele University and then qualified as a psychotherapist. He was the founding Chairman of the Raphael Centre – a Jewish counselling service.
With the guidance of Rabbi Lionel Blue, he studied to become a rabbi and was ordained in 1977. Later he received a Master's Degree with his dissertation on "Religious Dialogue." Rabbi Smith's first post was at West London Synagogue, where he worked closely with and was inspired by Rabbi Hugo Gryn, who was very committed to interfaith dialogue. Rabbi Smith then served at Wimbledon & District Synagogue before becoming Senior Minister at EDRS.
He says: "Being Rabbi of Edgware is one of the most demanding and fulfilling rabbinic roles imaginable." For him, EDRS is a very special community with its unique blend of traditional and modern practice and its very diverse membership.
Rabbi Smith is a lecturer at the Leo Baeck College, teaching rabbinic students "Pastoral Care and Community Skills." He is past Chairman of the British Reform Assembly of Rabbis (1996-1999). He delivered the keynote speech at the 1998 Reform Movement Conference and emphasised the need for continued learning as part of Jewish life. He said, "the 21st Century Jew is looking for a spiritual life that will avoid…petty politics…" "Rabbi Smith is married to Chani, who is a musician and a lecturer in Jewish studies at Leo Baeck College. They have four children.
Rabbi Smith retired in the Summer of 2019.