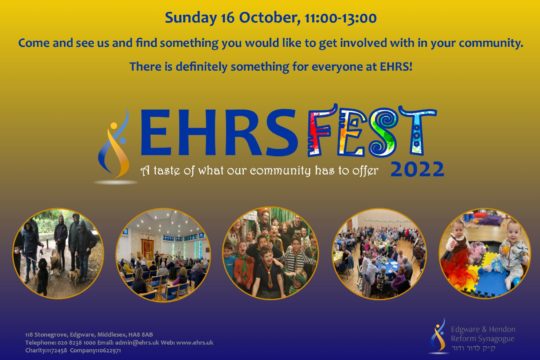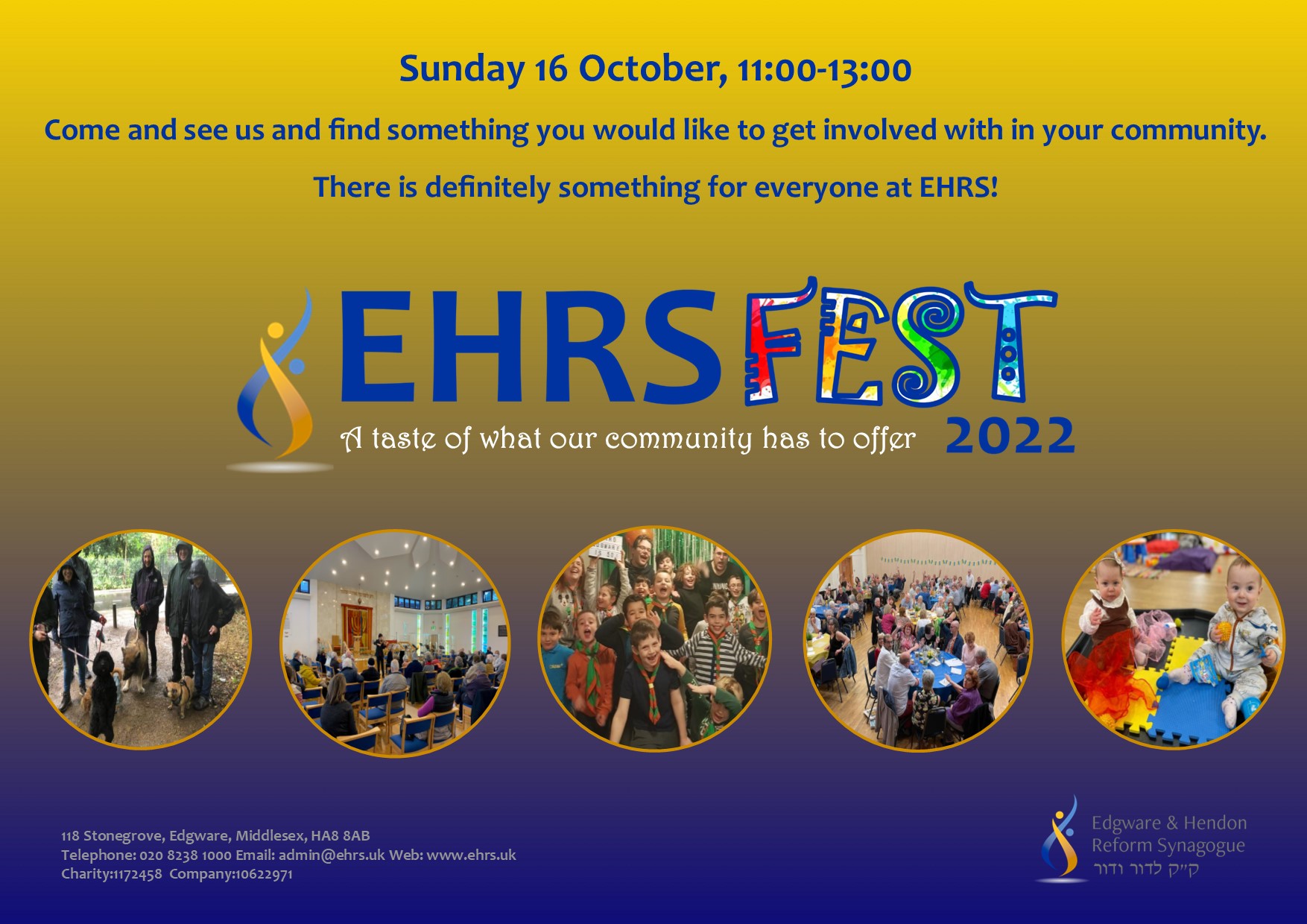 EHRS Fest 2022
Sunday 16 October 2022, 11:00-13:00
followed by the EHRS AGM
EHRS Fest: A taste of what our community has to offer
Please join us at EHRS as we showcase our fantastic Synagogue and all it's offerings, with stalls, lunch, and LIVE demonstrations for you to enjoy on our main stage.
Discover Nagila, Stonegrove Serenade, Israeli Dancing, Youth Groups, Cookalongs, Community Care, Together Groups, Social Action, Book Club, All Things Jewish, Singing Circle, to name just a few!
Come and see us and find something you would like to get involved with in your community.
There is definitely something for everyone at EHRS!
Free Entry to all
Free Food and Drink if you register by Thursday 29 September