Pesach Play Scheme Online 2021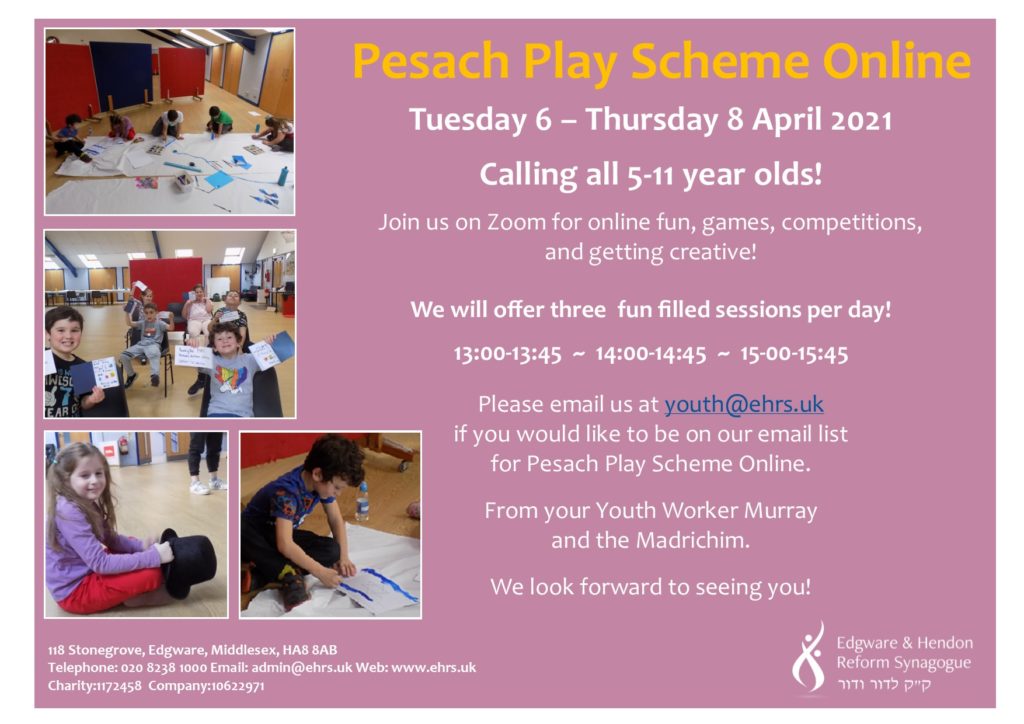 Pesach Play Scheme Online 2021
Tuesday 6 – Thursday 8 April 2021
Calling all 5-11 year olds!

Join us on Zoom for online fun, games, competitions, and getting creative!
We will offer three fun filled sessions per day!
13:00-13:45 ~ 14:00-14:45 ~ 15-00-15:45
Please email us at youth@ehrs.uk if you would like to be on our email list for Pesach Play Scheme Online.
We look forward to seeing you!