Gates of Everyday Holiness – A course in Mussar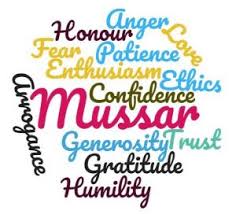 Starting Thursday 19 November 20:00-21:30
Gates of Everyday Holiness – A course in Mussar
The course will run on Thursday evenings from 20:00-21:30 until 15 April 2021, meeting online as a group on alternate weeks with Chevrutah (pairs) study to your convenience on the intermediate weeks.
The core study text, which you will need to obtain a copy of, is Alan Morinis' book Everyday Holiness easily obtainable from www.jewishbookservice.co.uk/ or other online book sellers. Based on the text, you will be guided through a weekly study of one middah (soul-trait) in both va'ad (group) meetings and chevruta. These sessions will bring you into a deep exploration of nine primary soul-traits or middot.
Va'ad discussions will be led Rabbi Monique Mayer and Rabbi Mark Goldsmith and other Mussar Institute trained facilitators. Your Chevrutah partner will be someone in your va'ad. What you ultimately get out of the course will depend on how much you put into it. It is our hope that "Gates of Everyday Holiness" will enable you to explore and create your own personal life curriculum and embed a practice of Mussar in your daily life.
The cost for the whole course per student will be £79.
For more information please email or call Rabbi Mark rabbi.mark@ehrs.uk. Book your place below.