Hitler, Stalin, Mum and Dad: Baron Daniel Finkelstein OBE book launch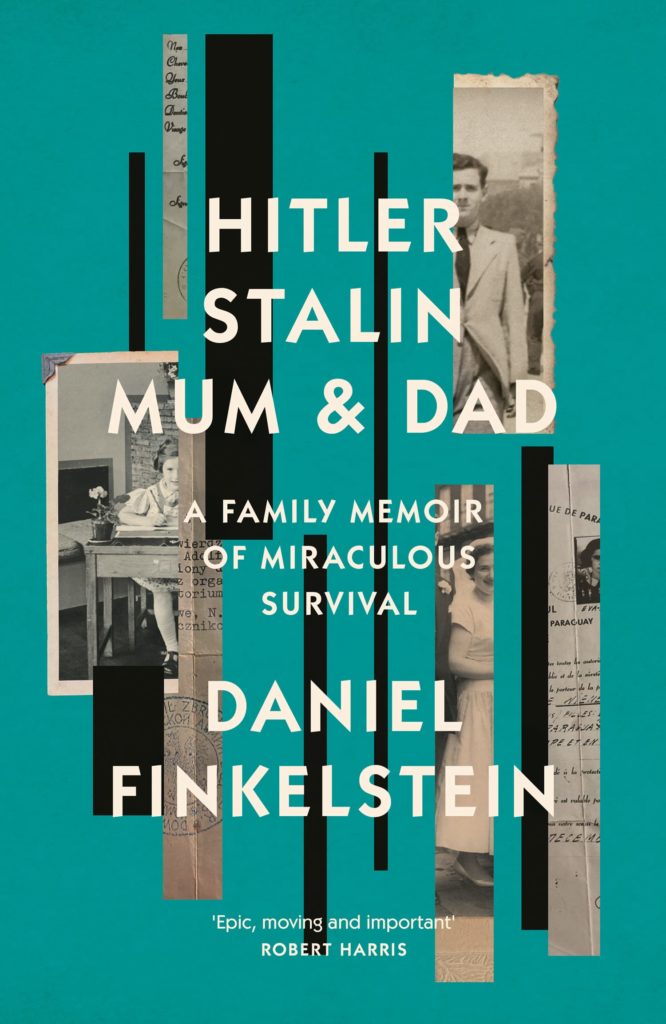 Hitler, Stalin, Mum and Dad: Baron Daniel Finkelstein OBE launches his new Book at EHRS
Tuesday 27 June, 20:00-21:30
The Mum and Dad of the title of Daniel's new book are Professor Ludwik and Mirjam Finkelstein z''l, much loved members of Hendon Reform Synagogue for many decades. This book, published this year, is a powerful memoir exploring Daniel's mother's and father's devastating experiences of persecution, resistance and survival during the Second World War ranging from Lvov to Amsterdam to Bergen-Belsen to a Siberian gulag.
Daniel will bring their story to life for us in this book launch here at EHRS. There will be the opportunity to purchase a copy of the book at the evening, which will be hosted by Rabbi Mark Goldsmith.
Baron Finkelstein is former Executive Editor and current columnist of the Times newspaper, an active member of the House of Lords, contributor to Radio 4's 'The News Quiz' and columnist in the Jewish Chronicle.
Free  to EHRS members, £5 for non-members.
Please book below.