TV Addicts Club & Supper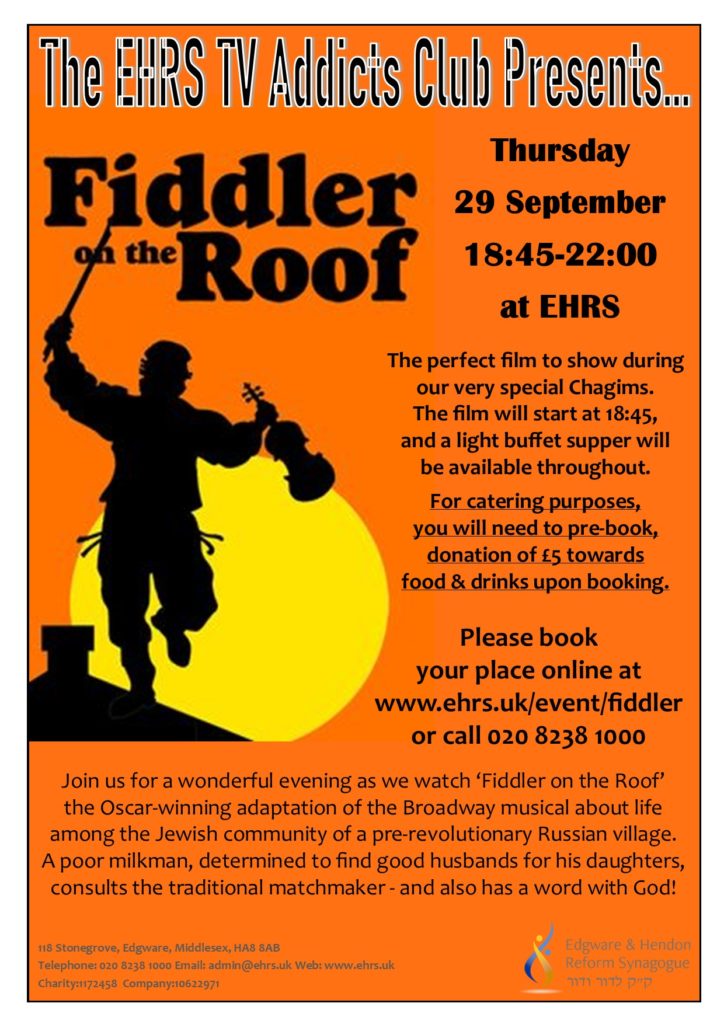 TV Addicts Club & Supper
Thursday 29 September, 18:45-22:00
***Bookings are now closed***
Are you an avid TV watcher? Do you enjoy documentaries, TV shows, and films? This EHRS Together Group will meet fortnightly on a Thursday evening, to enjoy brand new and old classics of TV and film.
Come along and meet people with the same enthusiasm and relax in front of the box, with delicious treats to enjoy whilst we watch.
On this date, we will be watching 'Fiddler on the Roof', the 1971 film starring Chaim Topol and Norma Crane…. a fabulous film to show during our very special Chagim.
'Oscar-winning adaptation of the Broadway musical about life among the Jewish community of a pre-revolutionary Russian village. A poor milkman, determined to find good husbands for his five daughters, consults the traditional matchmaker – and also has a word with God.'
This film will start at 18:45 and a light buffet supper will be available throughout.
For catering purposes you will need to pre-book, donation of £5 towards food & drinks upon booking.
***Bookings are now closed***