Rabbi Kraft Memorial Book Club – 2 March 2021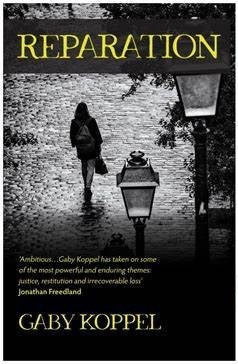 Rabbi Kraft Memorial Book Club
Tuesday 2 March, 19:30
The Rabbi Kraft Memorial Book Club was set up in memory of our dearly missed Rabbi Neil Kraft. Author and EHRS member, Debra Barnes, will be running the book club.
We are going to discuss 'Reparation' by Gaby Koppel and we are delighted that
Gaby will be joining us. Gaby is also a TV producer and produced the first broadcast HMD for the BBC. Reparation is published by Honno and was runner-up in the Paul Torday Memorial Prize 2020.
Please book below and Zoom details will be sent to you.