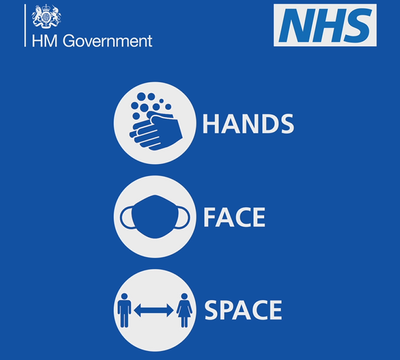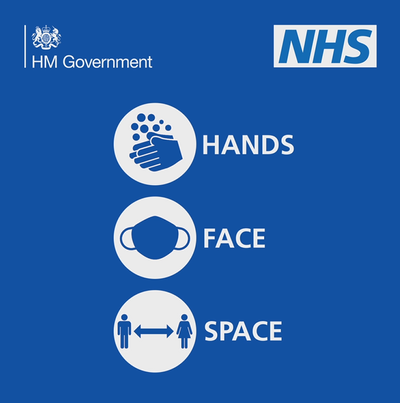 An Important Message from the Chairman - 2 November 2020
Dear Friends,
As I write this, the government has issued new guidelines and you will all know that on Thursday we enter a second period of lockdown.
Like me, you are all probably fed up and wondering where/when this is all going to end. I have become used to writing about what we are able or unable to do as a synagogue, and how the community has shown such resilience in coming together to help all our members. I hope and pray that this is still the case for the second time around.
Just when I hoped we could open up for more in person activities, we are now in our homes and online again. I wanted to write, therefore, to remind everyone that the synagogue is here for you. We may not be allowed to enter our building, but our community is not closed. We are still very much open for 'business', but in a slightly different way. Our community circles are still working to be a contact for anyone who may need assistance. Val and Marissa in Community Care are still at the end of the phone, should you need help.
We are still offering some wonderful thought-provoking talks, study sessions and meetings. Our services will continue online – for the next month at least, we cannot allow people in the synagogue to pray for Shabbat or Sunday morning services. Classes will continue to be held online and our youth workers are busy looking forward to the next scheme in the holidays.
Of course, this is all strange. It was strange when we had our first lockdown in March, but we got through that. It will be different again now, but I know that together we can get through it again.
Keep safe and well. Janet
Chairman's Yom Kippur Message to the Community
Chairman's New Year Message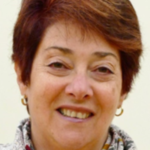 It would be quite an understatement for me to say that this has been an unusual year! Since my last High Holy Days message to the community so much has changed. Although 2020 started with some new initiatives such as the Business Breakfasts and the Young Families events, it very quickly became apparent that our shul, just like everywhere else, would be closed down and from March onwards, we became an on-line community.
Last Yom Kippur I asked if this would be the year that the shul became more a part of your lives and if giving more by volunteering would be a way forward for people who wanted to feel engaged. How you have risen to that challenge! Our Community Circles have enabled people to reach out to others in their area to offer support in these difficult times. We have some wonderful
members who have raised enormous amounts for charities. We have some who have been cooking up a storm, making and delivering meals to those on the front lines at various hospitals in the area. On behalf of the synagogue I want to say a massive thank you to all
of you. It's been heart-warming to see such selfless acts of volunteering and of charity within our own community. In becoming an on-line community, we now offer, dare I say it, more than we did before! Apart from our regular services from the main synagogue, we have services on Facebook, informal b'bayit services on Friday night and chairman's message for hhd 2020 AGM Saturday mornings, zoomed Kuddle-up Shabbat and Sunday Shacharit as well as a brilliant Passover Seder and other festival services. There are shiurs, talks of the week, Talmud classes, Orot on-line, Youth Moments, 'Beer and Shiur' for the young adults, 'Wine and Whine' for young
families, quizzes and so much more.
My particular thanks must go to the Rabbi's for their willingness and ability to turn themselves into Tech DJ's at short notice, and to all those who have helped to provide all of these events and services.
Whilst talking about Rabbi's I must of course say how sad and shocked we all were and still are, over the passing of our dear friend, colleague, and teacher Rabbi Neil Kraft. He worked so hard for our community for 18 years and it seems so cruel that he was taken from us just as he was about to start his retirement. We will all remember his wit and warmth, the twinkle in his eye, the etrog vodka and his ties, and much, much more. We are the poorer for his loss, but are much better for having had him among us for so long. We mourn the loss of too many of our community taken due to the Covid-19 virus and my condolences go out to all their families. You will find a list of their names later in the magazine.
In April we welcomed Rabbi Debbie Young-Somers to the team. I know that because of lockdown many of you have not yet met her, however, as she was a student at EDRS and has visited many times, it feels as if she is one of our own, and I hope that she will be very happy here and get to meet as many of you as possible as soon as possible.
Normally when you receive the magazine at this time of the year, the synagogue is in a state of anticipation for the coming festivals – will the logistics be right, has everyone received their tickets, have we got enough cover on security, on stewarding, are the readers ready?
In the past there have also been family gatherings to look forward to and prepare for, where we share our food, our stories and our love of these times. This year things are quite different. Some of our staff are now back in the building, albeit in a very limited way and on a rota system to ensure that not too many people are in the space. In June Nagila came back and it was a joy to hear laughter at 118 again. Although we have had some small, limited services in the premises recently, our Yom Tov services will be on-line and we will not have the opportunity to hug and kiss our friends or to catch up on family events as in previous years.
You will have been sent a booklet about the High Holy Days outlining exactly what is on offer. My thanks to Rabbi Goldsmith and his team, and to Michael Weber, our HHD Co-ordinator, for thinking outside the box and putting together a programme that will offer so much variety to so many people. I know it has not been easy to make the decision not to have any services in the building, but I also know that many people are still wary of being among any size of gatherings and we all want to prevent a second spike (if we even got over the first). I hope that you will find the kind of service that will be meaningful to you this
New Year.
On behalf of Robert and myself and the girls, I wish you a very Happy New Year and more particularly a very, very healthy one. I hope that next year I will be able to make my address from the Bimah to a 'full house' in the shul.
Shana Tova
Janet Brand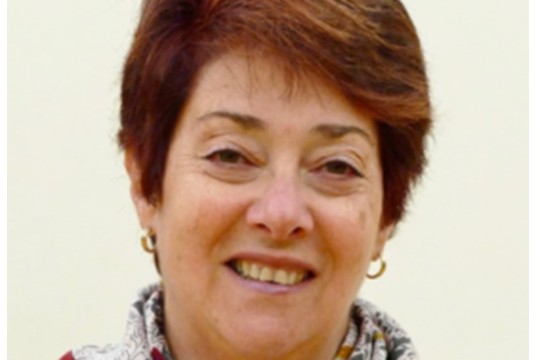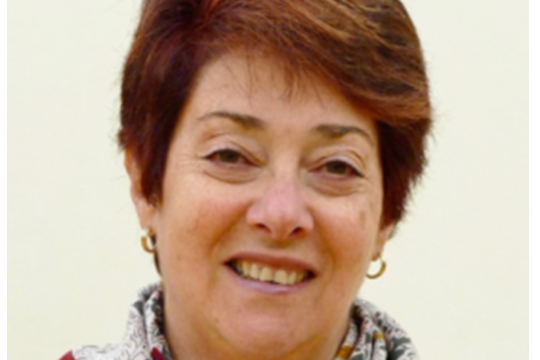 10th September 2020
Dear friends,
I'm writing this while waiting to hear the details of the new guidelines from the government regarding tighter controls in order to keep people safe. Over the past few weeks the synagogue has put measures in place to keep its staff, rabbi's and congregants safe, while at the same time, starting to open up the building for individual prayer. Depending on what the Prime Minister says this afternoon, we may now have to put the brakes on even our small steps forward, and it would be such a shame as I know how much attending the Sunday Shacharit and the in-person Shabbat service, has meant to people.
Obviously my first concern is for people's safety. This means that if we are not allowed to meet up for Tashlich on the first day of Rosh Hashanah or for our Shofar services on the second day, then we will find a different way of bringing these to you. As most of our offerings over the High Holy Days are on-line, not too much will change. I am sorry that I will not be able to give my 'state of the union' address to you in person, and I dearly hope and pray that next year we will be able to make up for this one by really being together in all sorts of ways.
EHRS AGM: So much planning is going into the next few weeks, and everyone is so involved in trying to make all our services as good as they can possibly be online, that Council has taken the decision to put back our AGM for one month to the beginning of November, in order that we can concentrate properly on that after the High Holy Days are over. The new date will be published soon in OWA and on our website.
As you all know, the last six months have been challenging. I want to thank everyone for 'hanging in there'. Our Rabbi's have been amazing, our professional team led by Perry and Martine have risen to the challenge and kept the shul running, whilst Bonnie has kept you all regularly informed of what is happening though our communication channels. Marian and Murray have been working tirelessly to ensure our young people are engaged, and our volunteers, organised by Val and Marissa, have stepped forward in a way nobody could have imagined. I know that we are all supporting each other. I wish it wasn't like it is now, but I couldn't be prouder of how our community has coped and adapted.
I want to wish you all a very happy, and more importantly, a very healthy New Year. Please God, we will all be together again very soon.
Keep safe, Janet