Rabbi Kraft Memorial Book Club
Rabbi Kraft Memorial Book Club
The 'Rabbi Kraft Memorial Book Club', was set up in memory of our dearly missed Rabbi Neil Kraft. Rabbi Kraft was a keen reader and we're sure that he would have been pleased with this new venture. As a tribute to Rabbi Kraft we will include books which touch on the values he was most passionate about, such as understanding and caring.
Author and EHRS member, Debra Barnes, will be running the book club. Debra also runs the Book Club for The Association of Jewish Refugees and has interviewed many leading authors including Bart van Es, Ariana Neumann and Gaby Koppel.
We will meet on the first Tuesday of each month
For more information about the book club and your suggestions for future books to discuss, please email debrabarnes@outlook.com or education@ehrs.uk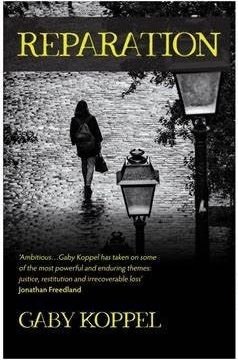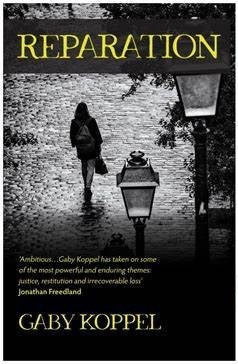 Tuesday 2 March 2021
Tuesday 2 March, 19:30
We are going to discuss 'Reparation' by Gaby Koppel and we are delighted that Gaby will be joining us. Gaby is also a TV producer and produced the first broadcast HMD for the BBC. Reparation is published by Honno and was runner-up in the Paul Torday Memorial Prize 2020.
'1997 and Elizabeth's emigre parents approach retirement in straitened circumstances. Mutti has come up with a novel solution – she is going to claim compensation from the Hungarian Government – hard enough for someone with a clear mind, but near impossible for an impulsive heavy drinker teetering towards dementia. TV journalist Elizabeth is pursuing a story of child abduction in the Hassidic community. In the wake of her father's sudden death and her mother's increasing obsession with wartime Hungary she struggles to keep her job and her relationship. Then she gets a phone call to say that her mother has been arrested in Budapest. Elizabeth is forced to confront the nature of motherhood, love and loss as she puts together the clues to Mutti's past and to the fate of the lost little girl.'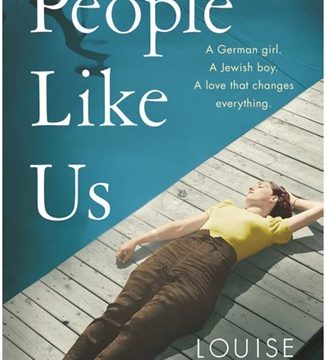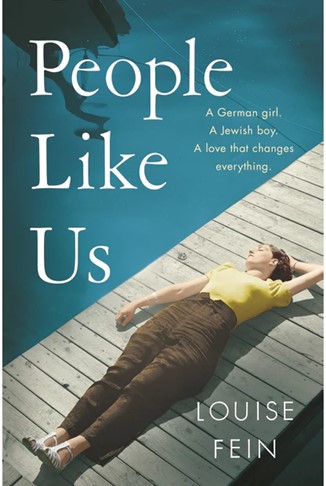 Tuesday 6 April 2021
Tuesday 6 April, 19:30
We are going to discuss 'People Like Us' by Louise Fein and we are delighted that Louise will be joining us. People Like Us is Louise's debut novel and will be published in paperback on 4 March (currently available in hardback and kindle).
'Leipzig, 1930s Germany. Hetty Heinrich is a perfect German child. Her father is an SS officer, her brother in the Luftwaffe, herself a member of the BDM. She believes resolutely in her country, and the man who runs it. Until Walter changes everything. Blond-haired, blue-eyed, perfect in every way Walter. The boy who saved her life. A Jew.
Antisemitism is growing by the day, and neighbours, friends and family members are turning on one another. As Hetty falls deeper in love with a man who is against all she has been taught, she begins to fight against her country, her family and herself. Hetty will have to risk everything to save Walter, even if it means sacrificing herself…'